Knowing when any body of work is ready for release is difficult. Chords can always be added and tempos adjusted. This was the dilemma that drag queen and musician Shea Couleé found herself in with her LP '8'. After spending six years developing her ability and releasing singles such as 'Crème Brûlée', 'Rewind' and 'Gasoline' in a breadcrumb-like fashion cadence of once a year, Couleé realised it was time. That is after Australian musician Betty Who asked her to support her on tour. The drag superstar saw it as a sign that it was now or never, metaphorically hitting the switch and releasing her first extensive body of work.
"I absolutely could have spent longer." Couleé stated over the phone, post a tour van cleaning session. "I don't know if I ever would have released it if I hadn't had this hard deadline and opportunity to get out and perform it immediately after."
Couleé is easy to talk to, charismatic and passionate about the album after endless days and nights crafting its story. '8' is both a culmination of Couleé's exciting journey so far and a statement of intent; Couleé can do anything she puts her mind to. Showcasing the intoxicating and indelible spirit of the Chicago nightlife scene that shaped her experience and led her on this creative journey so many years ago.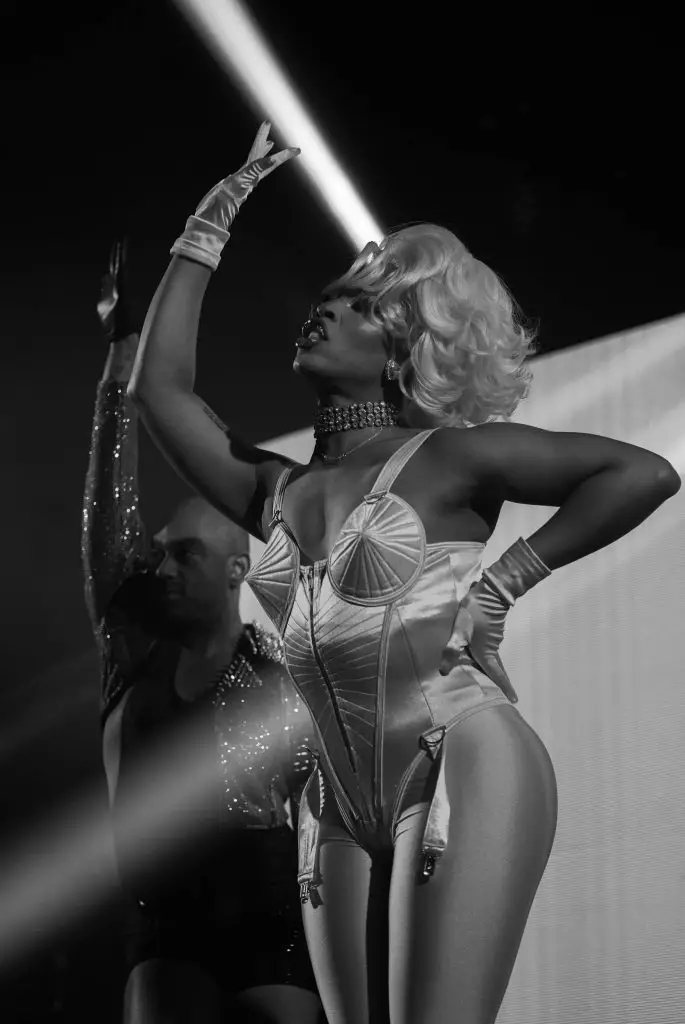 Born in Warsaw, Indiana, Couleé built on her experiences in theatre as a child and became a fixture of the Chicago drag scene in 2012. In 2016 Couleé flexed her creative muscles by co-producing, writing, directing, and starring in her short film Lipstick City. After auditioning for Ru Paul's Drag Race five times, Couleé reached international fame with her run in Season 9 of the hit TV show. Placing in the top four, it was enough for fans to fall in love with her charisma, uniqueness, nerve, and talent. This perseverance is a key element that led her to the point she's at today, with her first run of Drag Race under her belt, she would then go on to compete and win Ru Paul's Drag Race All Stars Season 5 in 2020 and reached the final four in 2022's All Winners season of All Stars. All the whilst garnering praise and acclaim for her music, such as Billboard who named her music video 'Crème Brûlée' as the best Drag Music Video of 2018.
'8''s soundscape is addictive and all of the tracks demand the listener to move. Rich pulsing disco beats and sensual R'n'B melodies flood the senses, evoking images of parties that don't end til the small hours of the morning, and nightclubs filled to the brim with revellers. In this world of sequinned glamour and choreographed floor-fillers, Couleé embodies many personas. The invincible side of Couleé can be found in 'Material' and 'New Phone Who Dis', whereas in other tracks we see her remove her shield of drag fierceness to detail emotional vulnerability in songs like 'Self Control' and 'Let Go'.
The latter proved the most arduous for Couleé. "That song was originally something that was completely different. I loved the lyrics, I loved the melody but there was just something about it that just didn't feel right. It was a much more up-tempo, fast dancey track. I went in the next day and I was just like… let's like slow it down. Let's just vibe out on this one, make it a little bit more sultry. It really turned out to be one of my favourite songs on the album."
When Couleé first sent in her audition tape to apply for Season 9 of Ru Paul's Drag Race (2009 – present) little did she know that she would one day become a record producer and artist in her own right. Her own label HausDown, on which the LP was released, was a significant decision and a necessary one in the music industry's landscape. As a Black, queer artist in a predominantly straight, white, cis-male environment the need to preserve her own voice in her work is imperative to who she is as an artist.
"I just honestly wanted to have agency over my work. I assume much more risk being an independent artist and producer, but I just wanted to be able to find a way to bare my soul to my fans in a way that felt completely authentic."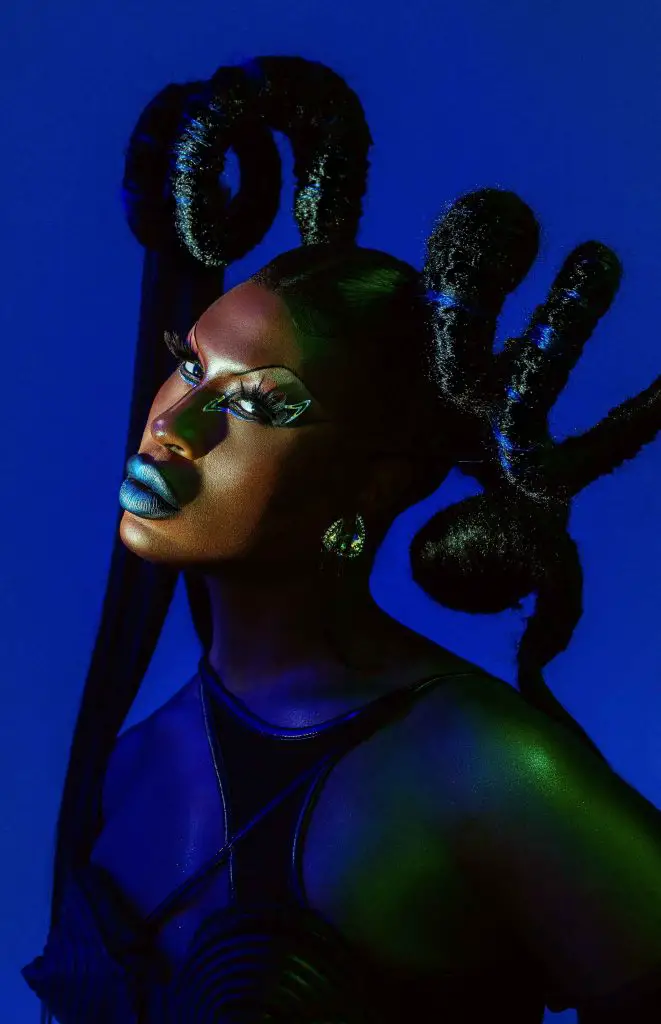 Couleé isn't alone in this need, as a number of high-profile musicians such as Demi Lovato and Kid Cudi going down the same route. Creating their own record labels in an effort to reject the status quo and have more ownership over their work. Self-releasing everything was a worthwhile yet mammoth task, the experience making Couleé consider showcasing the voices of other Black queer musicians with HausDown but, as with everything, funding will be the deciding factor.
"Knowing now, in the release and roll out of my first album – just seeing how much it takes to do that – thank God that the person I'm supporting is me," she says. "I'm the test subject. Hopefully, we strike a chord and you know, the ball gets rolling and we got those extra funds rather because then I would definitely love to support and uplift and edify other Black artists. That's the dream."
It's not lost on Couleé that her release coincides with a time of a sustained, governmental attack on drag and drag performance. In the U.S. a total of 32 bills, in states including Tennessee and West Virginia, have been issued since the beginning of this year, targeting drag queens and their performances in either public places or certain distances from schools. Vague in language and definition these bills have sparked outcry as not only attacks on drag but on the way of life for trans and non-binary people. Though the language varies, the mantel of "protecting children" is a consistent theme, namely in an effort to quieten the public outcry for gun reform after the horrific massacre of school children and teachers at a primary school in Uvaldi, Texas in 2022. Couleé, like many drag performers including RuPaul and Jinx Monsoon, views the bill as political distraction.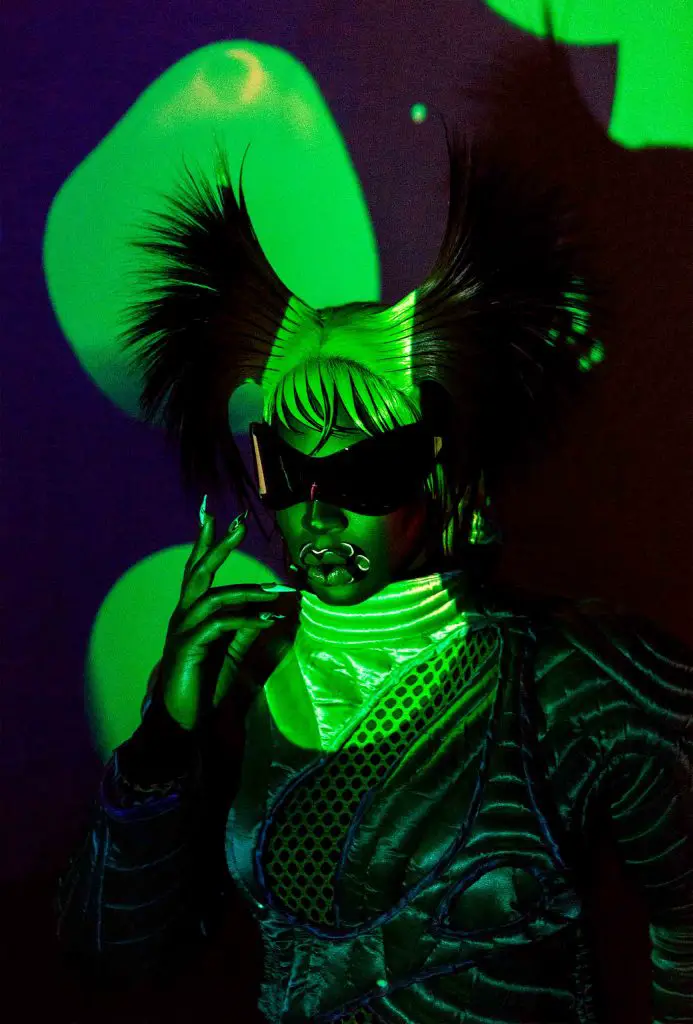 "It's not about protecting the children at all. This really started after the Uvaldi massacre in Texas where tons of children were murdered. The far right wanted to try and shift focus on to drag queens; we are sexually perverse, and we're grooming children. But here's the thing… cruelty is the point here, they just want to find someone that they don't like and attack them and say that we're a threat to children, use children as the excuse when really they're not trying to protect children because… there was literally a school shooting at a grade school in Tennessee last week."
The six years spent producing their much-anticipated LP have more than paid off, as 2023 continues Couleé has shifted gears and put her foot on the gas to embark upon not one, but two tours. Firstly supporting Betty Who in their tour the BIG! Tour in the United States from 28th February – 1st April and then embarking on their first solo tour across the U.K. and Europe. Named The Lipstick Ball Tour, Couleé will be hitting cities such as Glasgow, Brighton, London, Amsterdam and Berlin from 14 – 28 April. It's Shea Couleé's world, we're just living in it.
Creative direction & photography / Nicolas Marchal
Editing @balthasar.skin / Jan-Balthasar Schliephack
Assisting / Tara White
Location provided by Peerspace