Late last year, Priya Ragu shot out of the blue with one of 2020's best instant salves. 'Good Love 2.0' – her debut single for new label home Warner – inhabits the side of R&B that makes you feel like you're forever on a tropical club dancefloor or in a festival tent at sundown. A tale of perfect love, it's lightly euphoric and full of evocative imagery ("Can't deny we fell in love like shooting stars/ We were young, we were reckless/ Champagne toast on us for breakfast") that blasted through the gloom of 2020.
The eagle-eyed, finger-on-the-pulse among us would have already been familiar with the track though. It was one of four that Ragu released independently and, like those other songs, sparked attention for the Swiss-Tamil musician across the globe. As well as making smooth songs with transportative powers, Ragu's creations boast a unique sound that reflects her own upbringing – a mix of the western pop she was steered away from by her parents when she was growing up, and the Kollywood, Tamil and Southeast Asian music that filled her house. Topped with her caramel vocals, it's an irresistible, exciting blend that offers a fresh, original take on classic R&B and neo-soul. 
Before labels came calling, Ragu was ready to release a whole album of such gems last year, but plays on BBC Radio 1 from Annie Mac ignited interest in her. "My brother [Japhna Gold, Ragu's constant collaborator] was like, 'Maybe we should wait and see, sit down with the labels and see what they have to say,'" she explains. "I was like, 'No, no, no, let's just drop it!' I was really not patient." Then the coronavirus pandemic hit and scuppered her plans for a release party and concert. "I took it as a sign that maybe I had to listen to my brother and wait." As we found out in our chat with R&B's new inventor and optimist, it's just one occasion that fate has taken the lead in Ragu's story.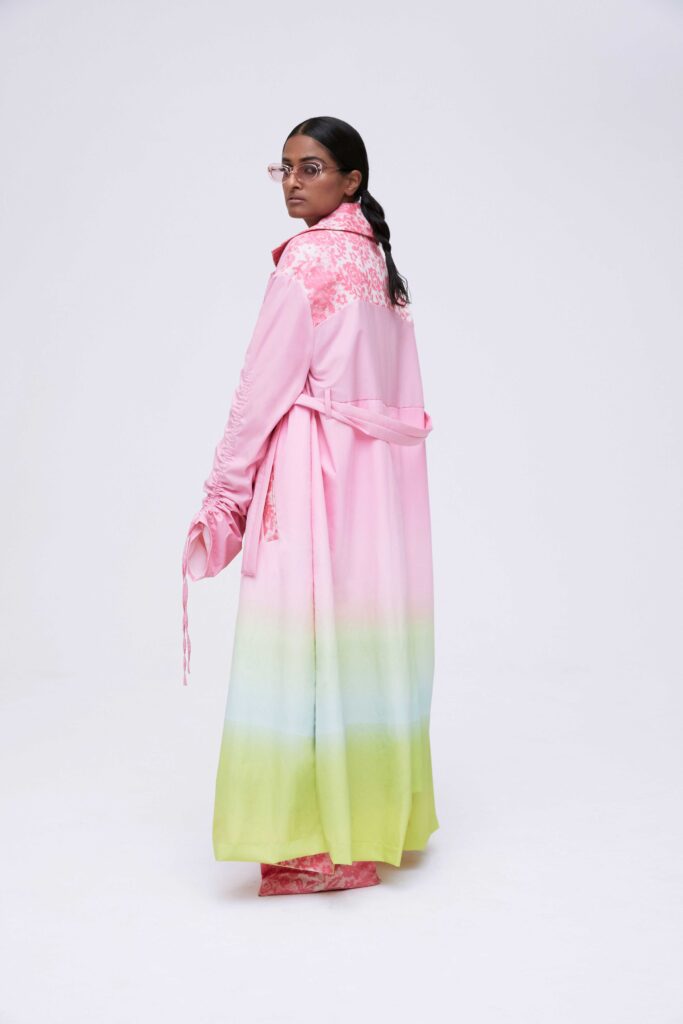 You're part of The Future Five – what are you looking forward to in 2021?
"For sure, a lot of positive vibration. Really, I would say, uplifting, positive, good songs. And a lot of cool visuals."
You grew up in Switzerland – not somewhere that's particularly thought of as a big music hub – and there isn't much representation of Southeast Asian, or specifically Sri Lankan or Tamil, musicians in the west. How did that affect you when you were starting out?

"That was never the first thing in my mind, to represent the cultures. But I also never thought that I could be this international singer, so even to break out of Switzerland and to reach out over borders… People write to me from all over. I just never thought that would be possible, you know? It rarely happens in Switzerland. For sure there are a lot of amazing artists that have reach in Germany, because of the German language, but not internationally. I was like, 'How do I even do that? I don't even sing in German. I won't even reach Germany!' So I didn't have that confidence."
You were just doing it more for yourself.
"Yeah, I just had my normal job. I was working for Swiss Airlines, buying aircraft parts. This music thing was always there. A lot of people would ask me [at open mics and in the music scene in Switzerland], 'Hey, when are you dropping an album? When are you dropping a single?' At that time, I was not even writing my own songs – it was a lot of pressure. So I took a step back. But I didn't realise that was the universe speaking through them for me to take action. I knew I had this gift in me and I just never took the time for it, because I worked full time. So I just said, 'Maybe I should take a half year of time and quit the job and just focus on music to see what I'm able to do'. I did that. I went to New York and I just wrote the songs with my brother over Skype and I was really impressed that I had these abilities within me."
You mentioned earlier not thinking you could ever be an international singer. What was it like when you suddenly started getting attention from people around the world?
"I knew that the songs are very special and I was very confident about it. So I was like, 'Hey, whether the people like it or not, I'm really proud of this work'. So we just released it through a distributor. We didn't put much money into it, like for promo stuff. I paid everything by myself . But I released the songs and I just told the universe, 'Just send it to the right people' and that's what it did."
Do you feel like there's an element of fate or destiny to your career so far?
"It definitely feels like fate and destiny, yeah. I'm not sure if I put in the same effort years ago it would have been the same or if it's just the right time right now. It didn't feel like hard work at all. It just felt like fun work. People always say you have to work hard to get where you want to be. I don't believe in that – I just feel like you really have to enjoy what you do and that's how you attract those things into your lives."
Your parents weren't very supportive of you doing music at first and so you kept it quiet. At what point did you share your music and ambitions with them?
"When I first released the first song with my brother. I didn't feel like it was necessary to say, 'Now I want to make music and this is life now'. I just made music and I did work at the same time – which I'm still doing, I still work for the airline, but it's just 30 per cent. At one point, they knew, because they saw that it's not letting me go, this music thing. Also with my brother, it's very rooted in his own mind. For sure he's going to be a musician for life. I didn't have that, so he really inspired me to take this path because he never gave up."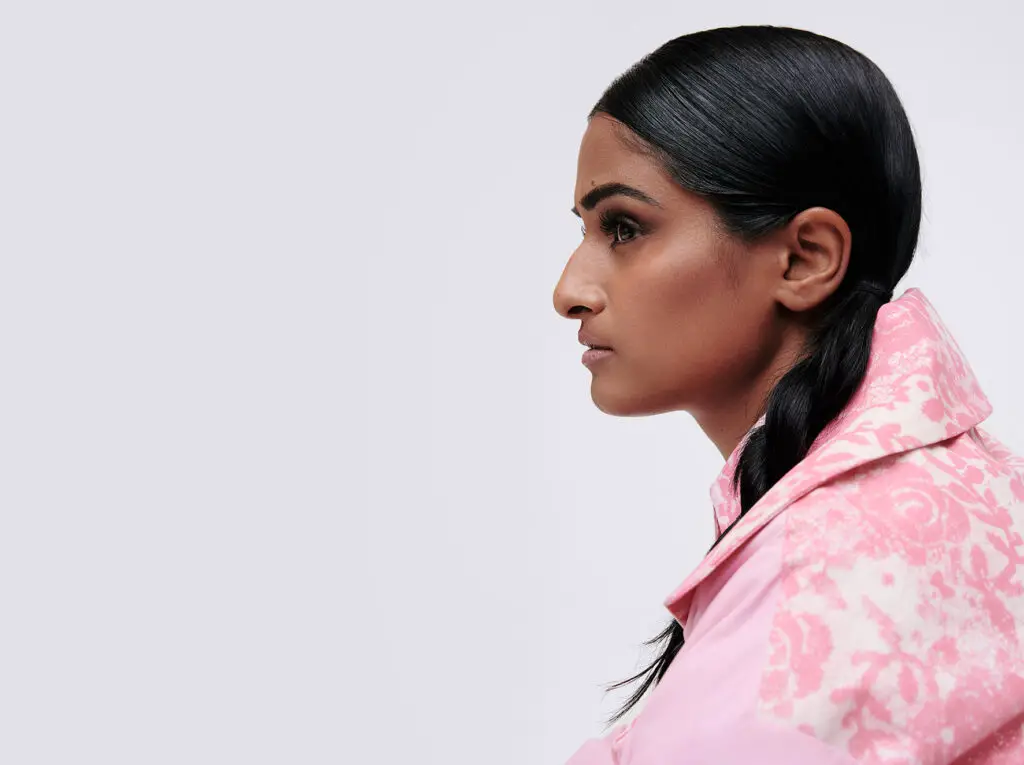 But you recently found out that your dad was a singer back in Sri Lanka…
"He just told me that recently. Once he saw that it was going well with the music and aunties and uncles are calling up to say, 'Hey, we heard about Priya' – that's how they understood that it's getting serious, you know? So yeah, he told me about that. He still loves to sing and he plays the tabla. That's his biggest hobby. He proudly told me the story when he was a singer and he attended those open mics where a lot of people came – like hundreds of people. There was this band and you could just go and say, 'Hey, I want to sing this song' and then you just enter the stage. He really enjoyed it but it restricted him back then because of the Civil War. So it was not really safe to perform like this."
Music seems to really be in your family's blood. Why do you think they weren't supportive from the off? Was it a protective move?
"Yeah definitely. My dad didn't want to motivate me into this music. Now, he said, 'OK, I don't have a choice'. But yeah, he definitely he wanted to prevent this whole thing. They're still protective, no matter how old you are. You're still their kids. This fame thing – not always good things come along and they know how the media works and what they can write and stuff like that. So they're very cautious about it."
You weren't really allowed to listen to western pop when you were growing up, but The Fugees were the first band you found that had an impact on you. What was it about them that really spoke to you?
"I think it was Lauryn Hill's voice and melodies. It just connected right away with my soul. I did my research on her and I looked for similar artists, and that's how I really got into neo-soul music and felt at home in that genre. It just spoke to my soul."
As well as your western influences, you also take a lot of inspiration from Tamil music and Sri Lankan culture, but you've said you struggled to connect with your heritage when you were younger. What changed there?

"I think social media helped me a lot to see how other Tamils are growing up and their opinions and what they experienced and stuff like that. When I grew up in St Gallen, there were only very, very few Tamil girls and boys. I just didn't connect with them because they were very into the Tamil culture and I was, at that time, into hip-hop and R&B. The older I got, the more I was urging for it. It kind of attracted me back to my roots and all the songs that I grew up with. We even had jam sessions at home on weekends and family members and friends would come over and we would sing songs together. Also the small band I had with my father and my brother and the songs that we created and played live, Tamil songs. That had a really big impact on me. Tamil culture was always there, I was just resenting it. As a teenager, I did that. But I cannot tell you at one point that it switched, but I think also through social media and also through music more intensely now. It was also not like a plan that we would create this kind of music where we implement the Tamil sound and the western sound. It just really happened one day in the studio where Japhna said, 'Hey, I'm just gonna flip the beat and then see how it sounds'. Since then, it became a unique thing, a unique sound."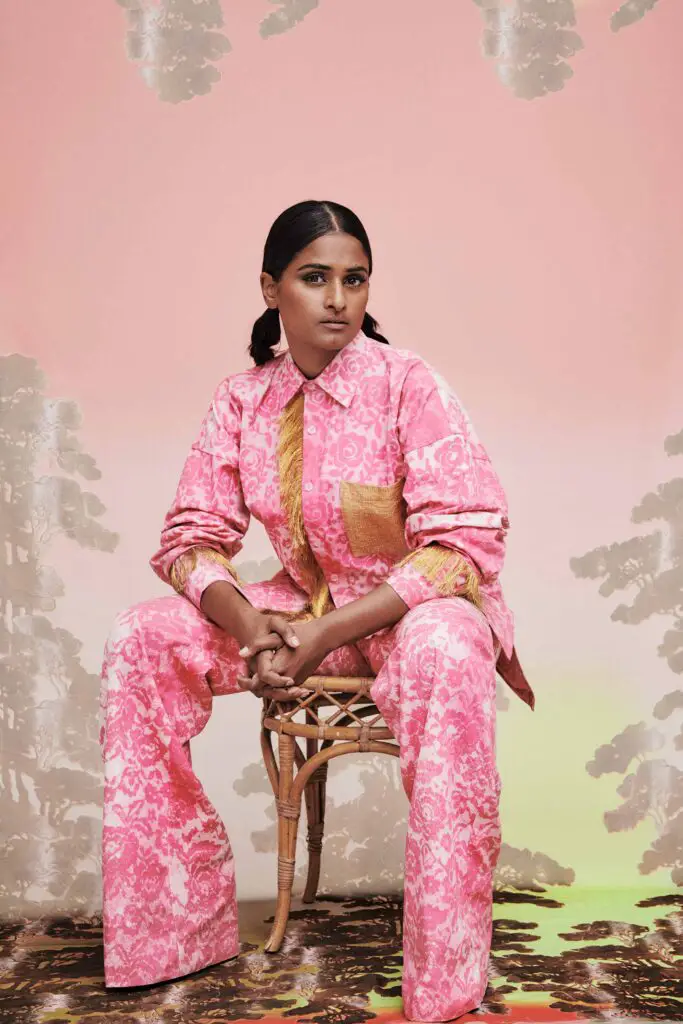 What do you love about using Tamil music in your own songs?
"I would say the melancholy melodies. I always thought how would it be for western people to hear Tamil music for the first time – will it be super different or unknown? Or would they still understand it? At the end of the day, it's still music."
You had already released 'Good Love 2.0' before you got signed to Warner and then rereleased it as your major label debut. Why was that song the right one to introduce you to a wider audience?
"Because when we created the song, we knew that the song is a very special one. We had version one and it was not really satisfying. But we really worked on the song for a long time – I don't know, maybe one or two years. We could have left it, but at one point I was like, 'Hey, maybe we should do some rework on that song because I think if this song doesn't make it, I don't know what will'. I was very sure about this song. It has so many elements in it. It shows my vocal ability and there's the small rap part, which is cute. The harmonies at the end and then the beats and the whole production behind it – I think it has its own sound. You cannot compare it to another artist."
So you have an album ready and on the way. Can you tell us a secret about it?
"Hmm, I don't want to ruin the surprise… I'll say the whole production is from Japhna Gold. I didn't work with other producers or songwriters. So it's the work of two siblings, so that makes it really special and honest."
In 50 years when people are looking back on your career, what kind of artist do you want to be remembered as?
"Just the artist that brought this fusion [of western and Tamil music] to the world."
Check out more of the artists in The Future Five, created in association with Clarks Originals.
---
Like what we do? Support The Forty-Five's original editorial with a monthly Patreon subscription. It gets you early access to our Cover Story and lots of other goodies – and crucially, helps fund our writers and photographers.
Become a Patron!