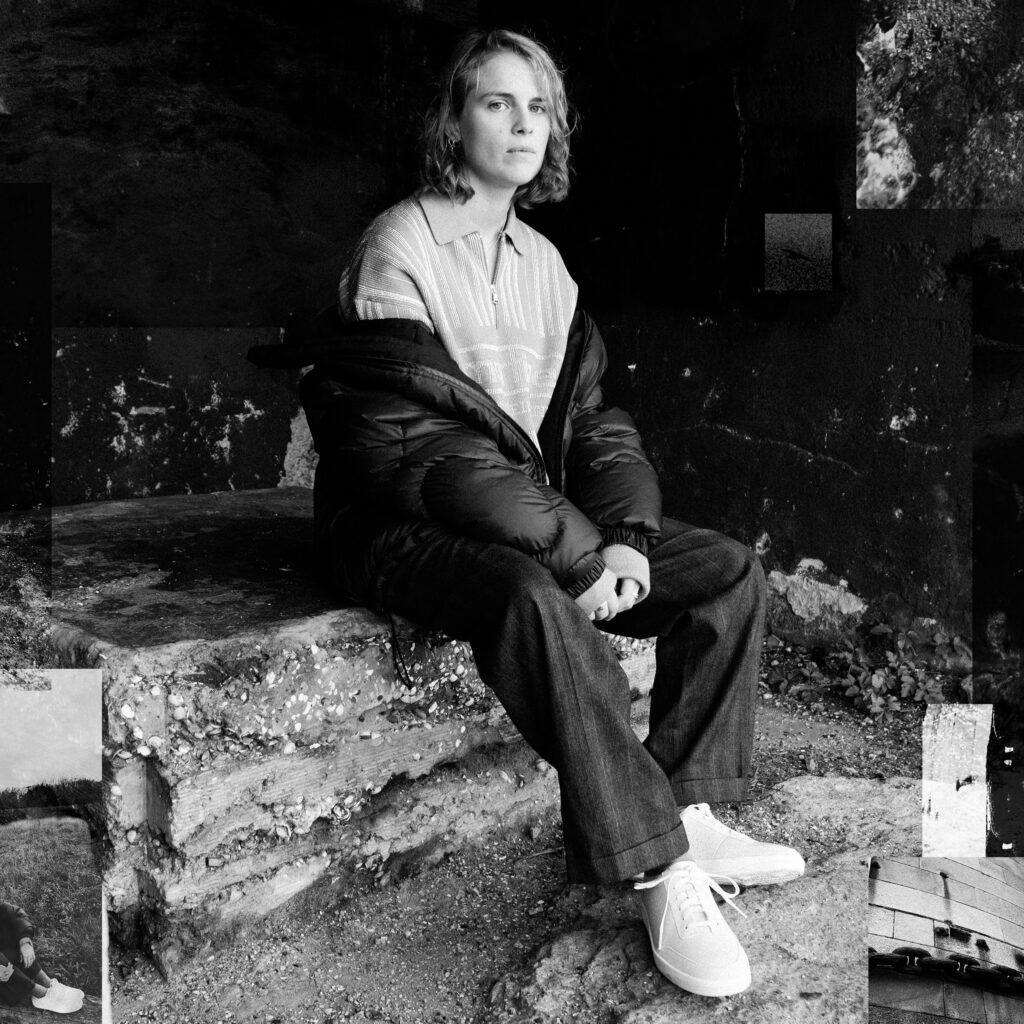 M A R I K A
H A C K M A N
---
Throughout the mundanity of lockdown, Marika Hackman turned to her musical heroes to get her through the year's weirdness. Eve Barlow meets the musician to hear about her new 'Covers' album and why you sometimes need to break things apart to create something new.
Photos: Fiona Garden. Styling: Helga Burrill with Clarks Shoes.
---
Marika Hackman did not stick around when the pandemic took hold. Her flatshare in London was too crowded an environment in which to work. "I get really claustrophobic and had a sense of panic. I just needed to go," she recalls, over Zoom from her bedroom, now returned to London. Hackman wasn't just retreating to her parents' Hampshire home in this rush of escape – she was rewinding to a time before she was a world renowned singer-songwriter, celebrated for her evolving confessional mastery, her defiantly queer lyrics, her addictive guitar parts and her album artwork for third LP 'Any Human Friend' (2019) in which she posed half-naked with a pig covering her chest. "I don't feel like anything was robbed from me," she says, on completing the vast majority of 'Any Human Friend"s touring cycle before COVID shut 2020 down. "It's kind of perfect that I accomplished that, then everything went to shit. If everyone thinks my next album is rubbish, I can blame it on the world falling apart."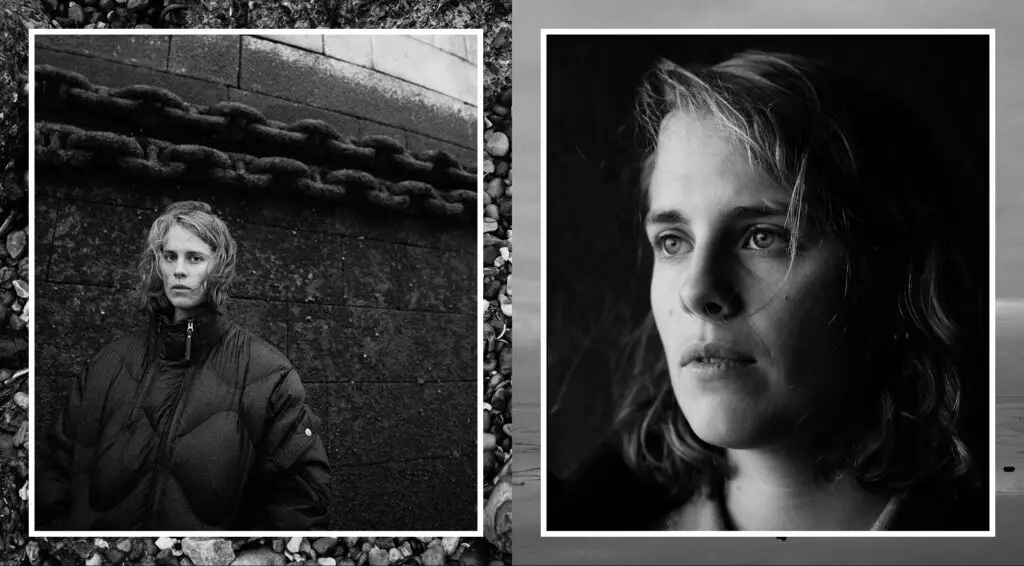 Despite 'Any Human Friend' being Hackman's best received album to date, she's never satisfied enough to rest on her accolades. "It's like doing the washing up," she laughs. "Not to say I don't enjoy it but you spend time doing it and it's a relief. You did it! But you always know in the back of your mind that you're just gonna have to do it again tomorrow. There's a fear and excitement there that you have to start the process again on a blank page."
At her parents' house, there were even less stimuli to inspire songwriting to make the follow-up, but as Hackman sat in her teenage bedroom – the same one in which she performed and recorded her first ever EP, 2012's 'Free Covers' – she found the perfect segue to a fourth album proper: a new covers record. Titled 'Covers', the ten track album is a very intimate joy; it's the sound of an artist retracing their own steps back to the beginning to relocate the catalyst that began the whole endeavour in the first place. For Hackman, covering songs was an education into the craft of songwriting, music-making and finding one's voice. At this crucial moment, it gave her a roadmap when she didn't know where next to go. "The through line is that these are all songs I really love. There was something about them that I felt I could distill and recreate. You know when you wished you'd written something?"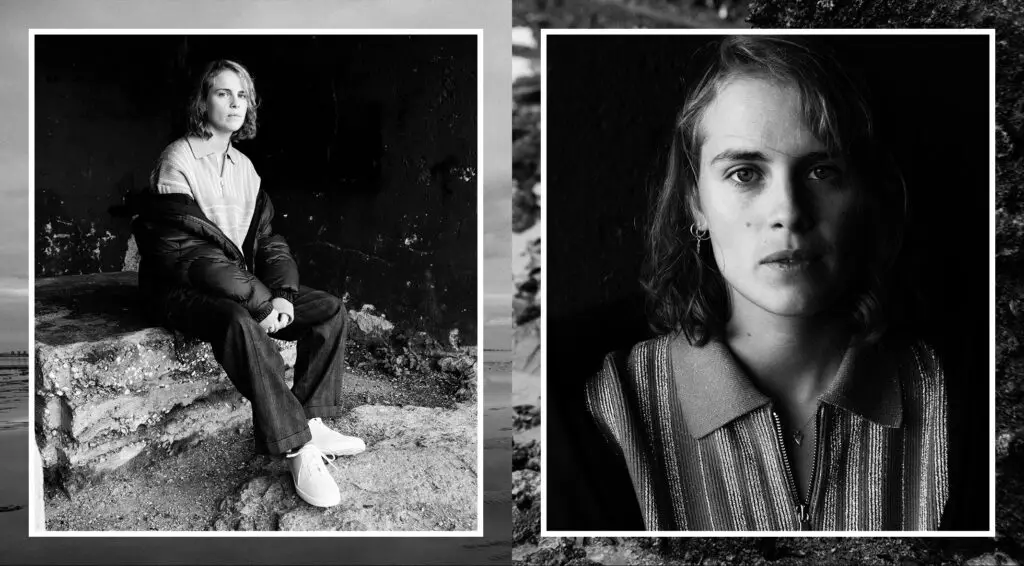 After the tour cycle, she was supposed to be alone writing new tunes, but she felt an alien pressure, particularly watching other artists post about their inspirational spurts during such intensified lockdown circumstances. In the stress, she turned to covers because they provide a template from which to riff off creativity. She used the same set-up she had eight years before: just a laptop, a guitar, and herself. "That was a taking stock moment," she says. "I was looking at how far I've come. What I can do now. The skills I picked up along the way. How I'm approaching this record." She speaks of a naivety at the age of 19 that has since passed but that she's nonetheless filled with admiration for her self-assuredness and her self-belief. "I'm much stronger, more knowledgeable, emotionally as well as with equipment. I don't think I've hit the vision I had for myself at 19 yet, but it doesn't make me feel disappointed."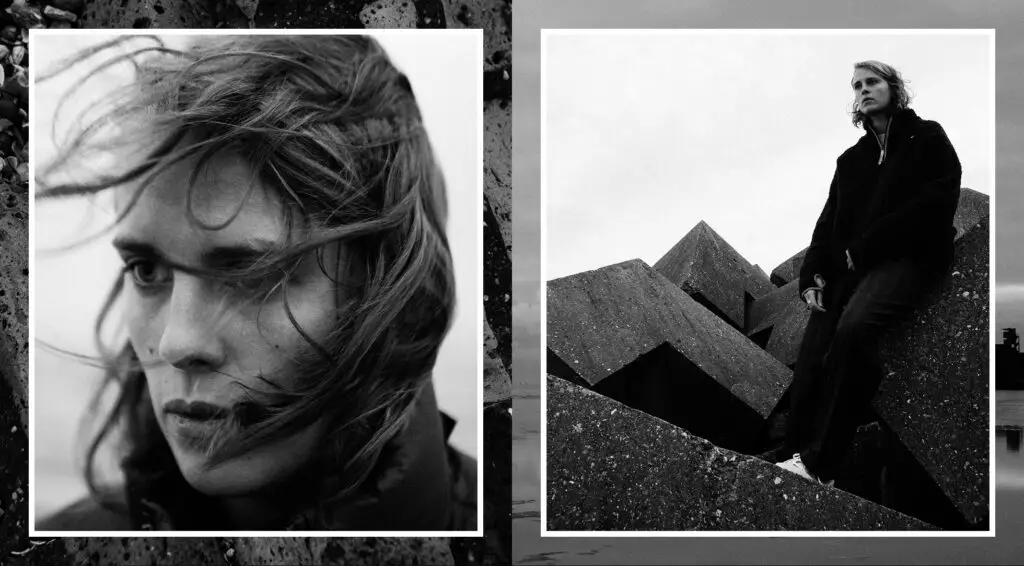 On 'Covers', Hackman takes on a wide array of genres and artists, recent discoveries, old obsessions, and rarities. For her this process has been a pressure release. "It opened me up straight away. I didn't feel stifled," she says. For someone who likes deconstructing and rebuilding, this was a lucrative exercise in discovering the tricks of the trade employed by some of her biggest inspirations – artists such as Grimes, Elliot Smith and The Shins. "I was always taking things apart when I was kid," she recalls. "Unscrewing an old computer and trying to understand why it did what it did. I was fascinated by the guts of something. Doing that with music is a really good way to learn because you have this backbone and you're absorbing it rather than using a textbook."
---
---
Hackman learned guitar by strumming along to The Shins and Radiohead. Stripping back the production of other artists' work has introduced her to alternative methods of building progressions. "There was no safety net of having a producer somewhere down the line who's gonna tell me I'm great," she says. "I had to do it myself." Her self-doubt was compounded by the challenges of not being able to go to a studio and benefit from a range of equipment. She had to work within her means: a drum machine, a few synths, some plug-ins. "I was doing vocal takes between the drill next door," she laughs. "It was exciting to be problem-solving: what do I do to retain the essence of these songs I love?"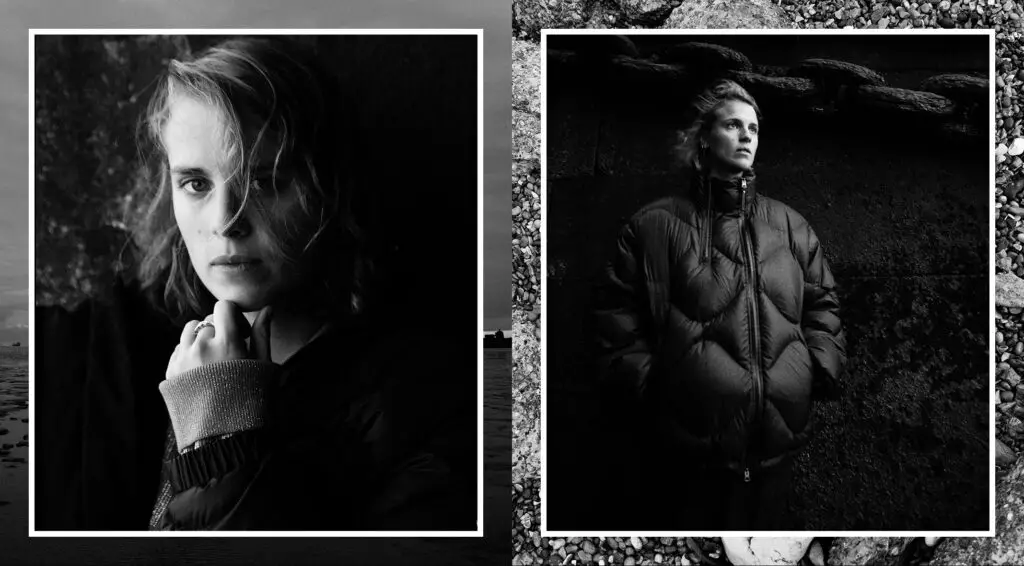 Hackman's confidence in taking the production reins herself will impact her next record of original material, she reckons. "I've learned a lot about how I might interact with a co-producer where I've taken a backseat before," she says. "I've always felt deferential to anyone I'm working with because I've automatically thought they know more than me." Hackman co-produced 'Any Human Friend' with David Wrench (Bat For Lashes, Everything Everything), but admits that she is guilty of seeking validation from a co-pilot before she releases her work to a wider audience. She found it empowering to be without that and still survive. "You're on your own and you're stripped bare but you're still able to do it. The point is that this was made in my bedroom."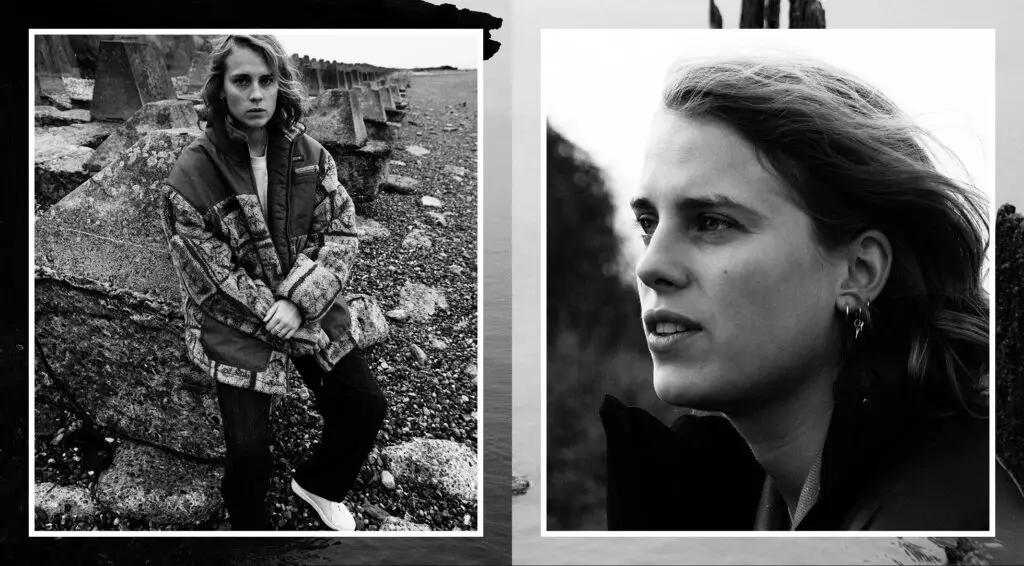 Being back at home reminded Hackman that she has past precedent of not knowing what the future looks like but believing that she'll make it regardless. "I know what I have been through," she says. "I know when I'm starting to write a new record I can't write a fucking thing. That's not writer's block. That's phase one. I have to roll with it." 'Covers' is a neat way to benchmark part one of Hackman's career. Still, she's scared about the next and offers that it's going to be a reflection of the past decade, and may sound closer to her debut 'We Slept At Last' (2015) than anything else. "A reincarnation but with the more direct, honest songwriting," she says. "It's an exciting fear."
I offer that it sounds like Hackman is gearing herself up for some bigger chores. "Exactly," she laughs. "I'm gonna clean out the fridge!"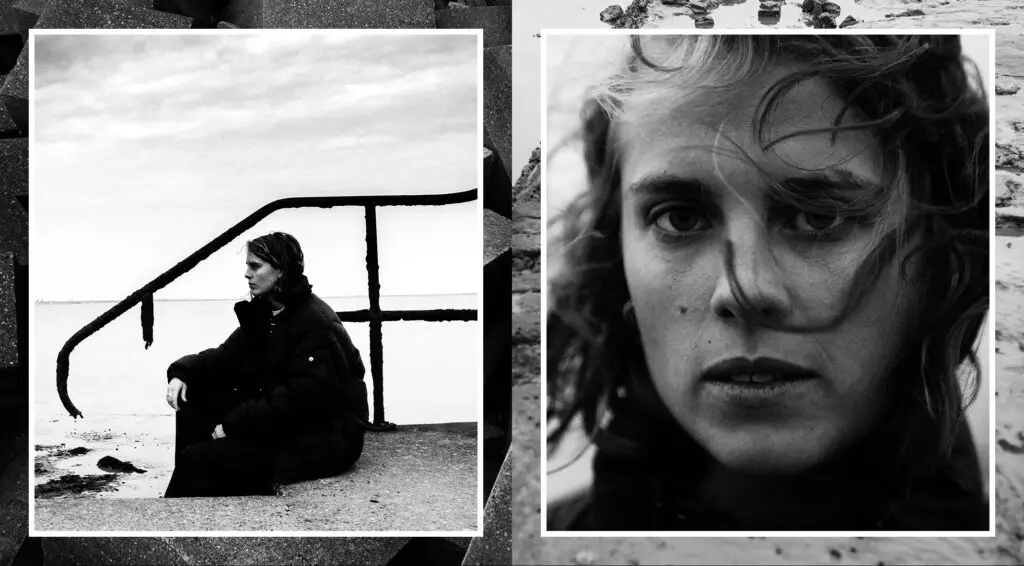 Track-by-Track: The inspiration behind every cover
1. 'You Never Wash Up After Yourself' – Radiohead
"Radiohead are such an incredible band and I have so much respect for the songwriting. I didn't wanna do a cover that has been heard before. They get covered a lot. The simplicity of this drew me to it. It felt pertinent because of the time we're in. Lyrically it fits ["I must get out once in a while/Everything is starting to die"]. I wanted to have a choral piece to begin the record because it affects me in a big way. It opens your chest and your head and puts you in a different situation, opening a door for the rest of the record to come in."
2. 'Phantom Limb' – The Shins
"I was obsessed with The Shins. Songwriting-wise they had a huge influence. They use strange chords; a simple melody on top of a complex bed. It's a challenge to emulate. Earlier on in my career that complexity was at the forefront of my mind so my early EPs are all over the place. 'Phantom Limb' is a great song. While I was covering this I was looking up the lyrics and I found out that the song is about a lesbian romance at a high school and all the other kids at the school were being judgmental. I had no idea! But I had a melancholic deep connection to it when I was a closeted little teenager so it's amazing to read that now."
3. 'Playground Love' – Air
"I watched The Virgin Suicides movie [scored by Air] ages ago and it didn't strike a chord with me. I remember feeling odd for quite a long time after it. The soundtrack hit me. My experience of Air growing up was songs like 'Venus' and 'Cherry Blossom Girl'. I listened to them a lot. A couple of years ago I started listening to them again while I was walking around, feeling cool like I was in a film. I'm always about substance over style with any music or genre. Really good production doesn't mean anything to me unless there's a good song underneath it. So that's the joy of doing a cover like this. I want to expose that: 'Look at how fucking good this is!'"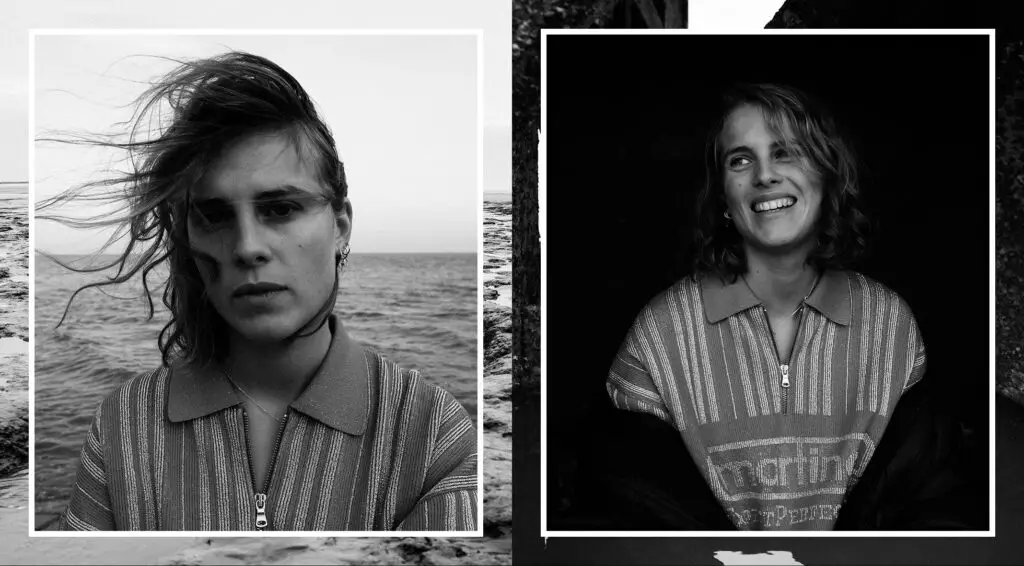 4. 'Realiti' – Grimes
"As much as I loved the stuff Grimes did before [2015 album] 'Art Angels', there was a non committal vibe to it. 'Art Angels' was full commitment. The whole album she's with us and we're fucking doing it together. This was a joy to dig into. There's a lot going on. I love the pure pop vibe. It's like being on some weird trashy holiday when you're 17 and you hear all those crazy European club hits. I wanted to recreate all the parts, like the harp! I thought, 'Grimes would love that!' She's fearless and talented. She'll say it how it is. It doesn't seem like she's pandering to anyone. The music she makes is wild and non-contained. It's so liberating."
5. 'Jupiter 4' – Sharon Van Etten
"I highly respect Sharon Van Etten and this song appeals to the melancholic side of me. It's a love song, it's schmaltzy, the lyrics are needy but the music is fucking devastating. I love that disconnect when it goes full circle but works. It is devastating to be that in love with someone. It fucks up your world. People listen to music to tap into emotions, to connect, to have a feeling of a shared experience. On a songwriter level, when you can't pull it out of yourself you have to go and listen to a shit ton of music. It gives you that lovely masochistic kick. Just fabulous."
6. 'Pink Light' – MUNA
"Ugh, it's a completely galling song. Stomach punch lyrics. It's hard to sing someone else's words when they're so powerful. Flexing that was a sad joy. I wanted to bring out the melancholic aspect of it which is why I stripped back the chorus rather than hitting this big pop hit like it does on theirs. That pre-chorus is perfect songwriting. Every single part of it fits. It's so beautiful and it takes you somewhere completely new. I wanted that to be this moment where everything falls away and this incredible vocal line comes in, then a choral relief when you've opened up. I love sad pop bangers and it's interesting to find the deep, dark bones of them."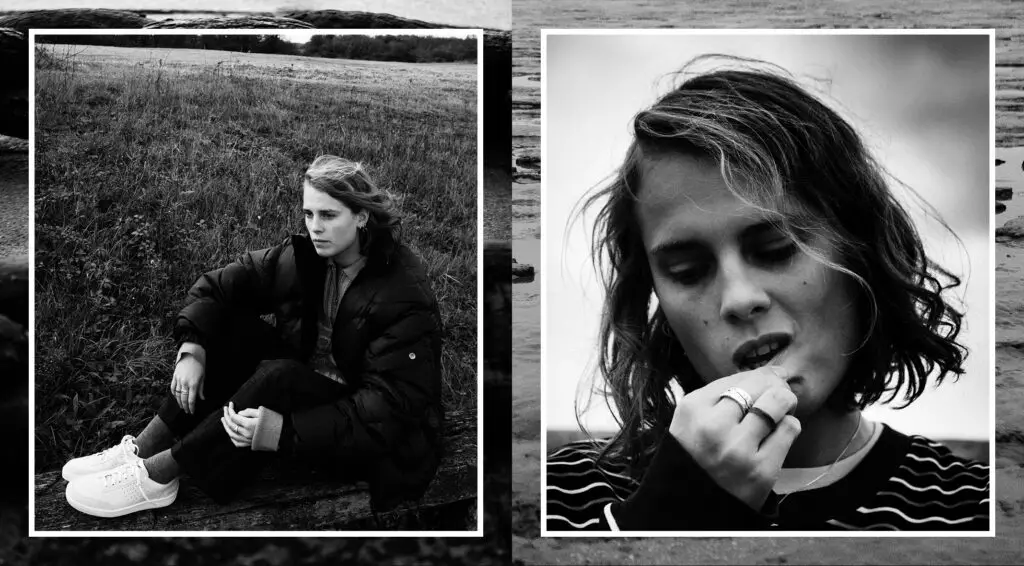 7. 'Between The Bars' – Elliot Smith
"Elliot Smith's voice feels so feminine to me. I like to listen to things I feel like I'm jumping into rather than hearing. I'm not a guy and I can't be that kind of energy so I think often because you can't fit into that stereotype you look for inspiration elsewhere. There's no machismo or sexual energy to Elliot Smith. To see that as a potential thing you can do as a woman makes sense. Kurt Cobain as well. So many women are transfixed by him because he straddles this feminine line. Even though he's such a rockstar, he opens up the accessibility. It feels attainable in a different way."
8. 'Temporary Loan' – Edith Frost
"When I was 20, I did a European tour with Laura Marling. She played this song on one of the drives and I lent over and asked about it. The whole album is amazing. Edith Frost is not well known; an incredible songwriter. That song again is just heartbreak. The original is pretty stripped back. I really wanted it to be those lyrics – straight, simple, raw. A moment on the album where you can have a little space. It pulls it back to just me and you. She had a big influence on me."
9. 'In Undertow' – Alvvays
"I was scared to cover Alvvays because their sound is a big part of what I love about them. Stripping that away is daunting. This song makes my tummy feel a bit funny. We've all been there at that point in a relationship. There's no turning back, you're trying to hold onto something but fundamentally you've gotta let go. That's horrible, but it's being fleshed out in this woo-hoo way by Alvvays. It's so clever. All these awful feelings but I'm still tapping my foot having a good time. It's probably the one I struggled with the most but now it all makes sense."
10. 'All Night' – Beyoncé
"We grew up listening to her, whether in Destiny's Child or just as Beyoncé. There's no one like her. I even remember my dad thinking this song was fucking amazing. This is top class pop with an edge, a meaning, a depth to it. I felt drawn to have a stab. There's no way in hell I'm gonna try and emulate Beyoncé's singing in any way whatsoever. I wanted to flip it on its head. It was so enjoyable breaking down that chorus and trying to do it a completely different way. A behemoth of a song."
'Covers' by Marika Hackman is out on Friday 13 November 2020.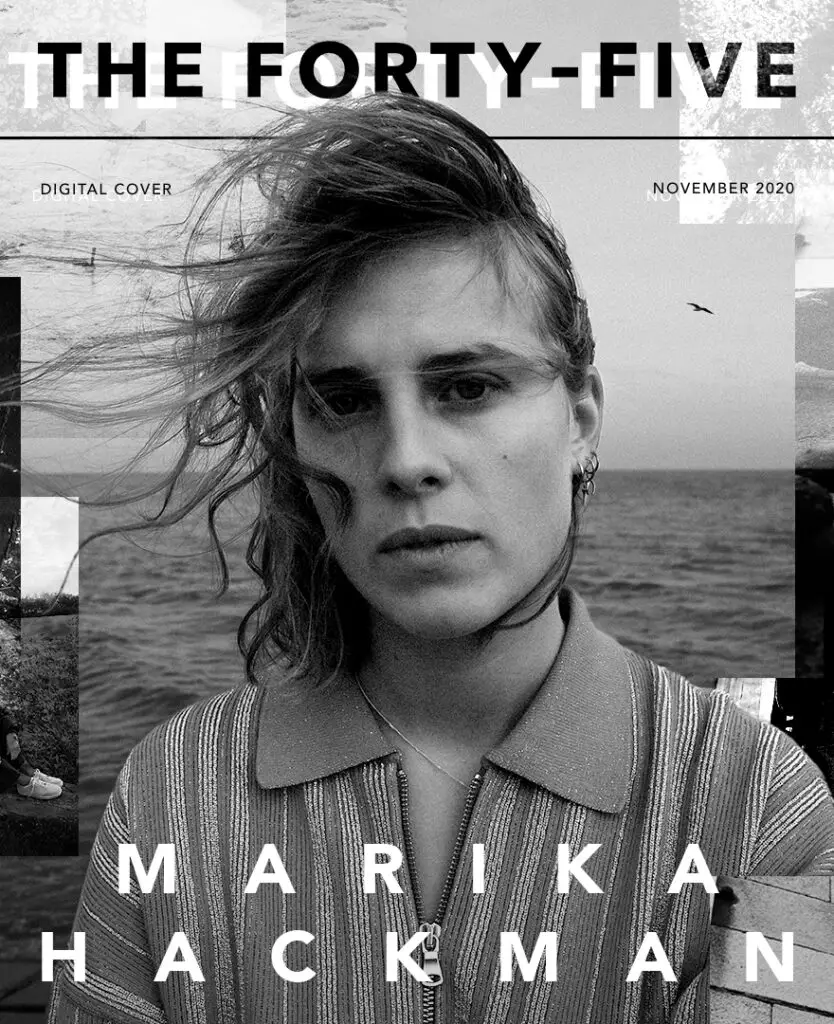 Like what we do? Support The Forty-Five's original editorial with a monthly Patreon subscription. It gets you early access to our Cover Story and lots of other goodies – and crucially, helps fund our writers and photographers.
Become a Patron!