According to a 2018 study conducted by the New York Times, musical taste in adulthood is shaped between the ages of 11 and 14 in women, and between 13 and 16 in men. Some might be mildly depressed at the idea of the die being cast so young, but not Brixton-based producer/singer Jessica Winter, who cheerfully admits today, "If you were a goth when you were a teenager, it never leaves you."
Growing up on Hayling Island – just off the coast of Portsmouth – Winter wore her love of Nine Inch Nails, Siouxsie and the Banshees and Marilyn Manson as a kind of armour, shielding her from the small-town mindsets surrounding her. This misfit mentality is integral to Winter's solo output today, which takes the industrial textures and defiant introspection of her heroes and contorts them into darkly glittering outsider-pop. As she puts it on 'Play', the lead single from May's superb EP 'Sad Music', "I'm everything I ever needed growing up / I'm a fuck-up and I'm ok."
When Winter cites music as her "saviour" today, she's not exaggerating. A classically trained pianist, she was introduced to the instrument as a baby, purely because the piano stool was the only seat that could accommodate the brace she had to wear to correct her hip dysplasia.
"My legs would literally be poking out either side of the stool," Winter recalls, "So I used to play the piano purely to escape the boredom." From there, she underwent procedures to remould her bones every couple of years up until the age of 16, each operation interspersed with a prolonged period spent recuperating first in a wheelchair and then on crutches. "Basically, I spent a lot of time staring out of a hospital window going, 'I want to get out there, I want to live my life.'"
She still suffers from joint hypermobility syndrome, causing increased flexibility in the joints that can result in painful dislocation. Not that you'd guess from her impressively physical live performances, which have included international shows with her big musical heroes and "fellow weirdos" Death Grips, "After a gig I am in so much pain," she concedes, with precisely zero self-pity in her tone. "And people are always like, 'Why don't you try to stand still?', but I just can't. So I just have to take lots of painkillers the next day."
In fairness, it's near impossible to remain static even just listening to the EP. From the eerie electronics of 'Play' and the Giorgio Moroder-meets-Kate Bush shimmer of 'The Other' to the sax-flecked strut of the title track – featuring Fat White Family's Alex White, and mixed by her Roya label-mate Redinho – 'Sad Music' provides the perfect cross-pollination of dancefloor-ready melodies and unabashedly melancholic lyrics, and anoints Winter as reigning queen of the sadbanger.
"I think there should be a new genre called 'crance'," she enthuses, when I drop the s-bomb. "You know, like, crying and dancing at the same time? That's the healing power of music: it makes you feel like you're not alone." Certainly, in COVID times, it's easier than ever to relate to an apocalyptic love song like 'World On Fire', which just so happens to be arranged like a brilliantly-warped Bond theme. It also features Jason Cooper of The Cure on drums, a collaboration which has led to Winter's most impressive endorsement yet. "[Jason] sent the whole EP to Robert Smith," Winter grins. "Apparently [Smith] was like, ''Sad Music' is my favourite modern pop song.'"
---
---
There's no official Cure collaboration in the pipeline just yet, but Winter's definitely not ruling it out in the future. In the meantime, she's been keeping herself busy writing with experimental hip-hop crew Clipping., Ghostface Killa's son Infinite Coles, and rising alt-pop star Jazmin Bean. That's alongside continuing her work with HateZine, a south London-based platform committed to exploring politics and social justice through art and music.
Pre-lockdown, Winter was staging regular club nights in conjunction with the zine under the banner 'Hate The Haus', and donating all profits to causes like Women's Aid and Extinction Rebellion. Post-COVID, they've moved their activism online, raising money for local, South London groups supporting vulnerable communities. For Winter, the prospect of affecting positive social change is one of the most exciting facets of her career.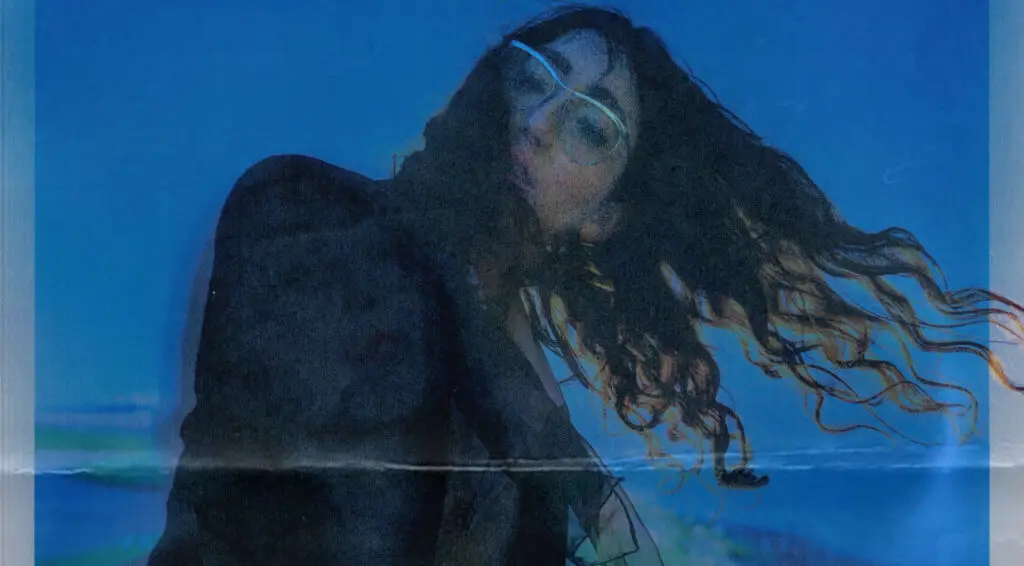 "We want to run a workshop," she enthuses. "A workshop where women and trans women coming into the music industry can be talked to by older women who have been through the music industry and have maybe had negative experiences with men.
"Recently, I've had to look at things that I've experienced over the last 10 years in the music industry; some of the really disgusting situations that I've been put into by people in power, with them abusing their position. I'm still in two minds as to whether to come out and say specific names or not, but I'd like to do something positive for females coming into that environment. Just to warn people what to expect. Because I would have loved to have been warned when I was 18 and I got signed to a major management company.
"But I'd like to think that I've been genuine along the whole way. I'm not trying to be anything other than myself. That's the one thing I'd like people to relate to – you can be yourself, you can be a weirdo, and that's good."
Now 32, Winter believes she has only recently hit her stride creatively, an opinion still at odds with a patriarchal industry that still favours youth in female artists. "Our age group is very much raised to be like, when you're past 30 you've got no chance in music. But in my early 20s I had no idea what to do or what was good. Songwriting is a craft: you build and build and build and build your craft, and then you get to the point where you're like, 'Oh I actually know what I'm doing now,' and then society tells you, 'You're too old to actually to do it.'" Winter is exposing this narrative for the fallacy that it is, one exquisite sadbanger at a time. Just ask Robert Smith.
---
READ MORE: 45 OF THE SADDEST SONGS EVER WRITTEN
---