While lockdown has been a difficult time for everyone, it's been a creative one for some. As well as writing album number two, Fickle Friends' singer Natti Shiner has found outlets in drawing pet portraits and teaching yoga. While mourning the end of a relationship, dealing with her mental health and reassessing her life, she found inspiration to write new songs, beginning with new E.P. 'Weird Years (Season 1)'.
Putting out music on a new label (Cooking Vinyl) it's a fresh start for the Brighton/London band and Natti says it's been a revelation.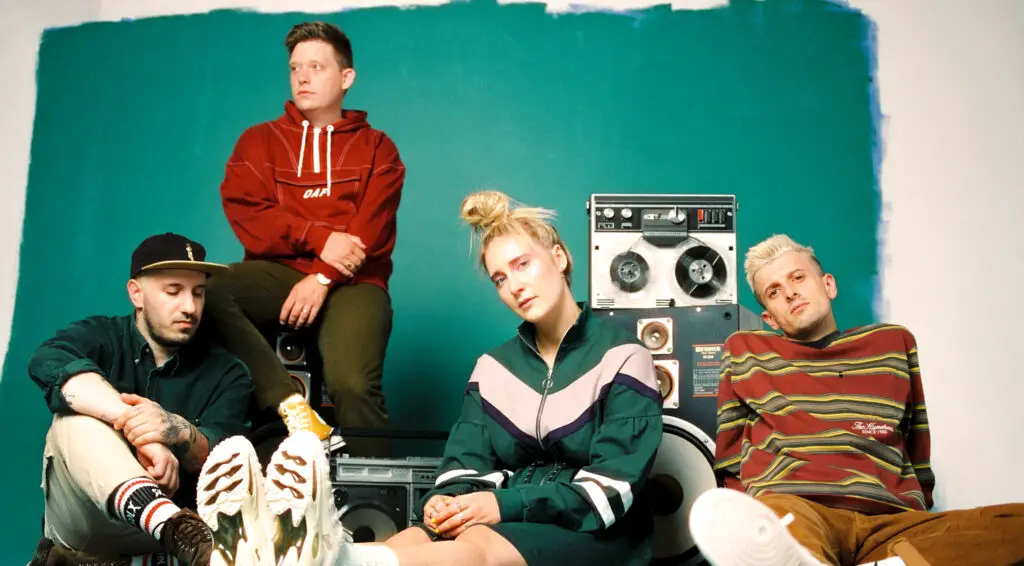 How important has it been to keep working when the music industry has been forced to a standstill?
Natti Shiner: "It's been incredibly difficult and a big test of emotional resilience. But the good thing is that it's probably been the most creative time we've ever had together. We were forced to write as we couldn't do anything else."
Where did the inspiration come from?
"This year has basically made me take a magnifying glass to my life – every aspect of it.
My partner and I broke up and we live together. We broke up in the first lockdown, and have been going through a kind of grieving process, which I'm still very much in.
I've spent so much time thinking about it because I lost a sense of who I am. An area that brings so much meaning to my life was gone. I felt very insecure about myself and started looking at everything else and where I fit in? And that became the main inspiration for this body of work -we've got an album coming later in the year.
This E.P. is called 'Weird Years…' because it has been the weirdest couple of years. No one expected this (pandemic) to happen."
Tell us about what the EP represents?
"Creativity and ideas are born out of limitation. I think everyone can be really down in the dumps about this year. It has been hard and there's been so much loss but there's also some good that's coming from it, too.
'…Season One' is the first look at what 'Weird Years' is about. I've never really written love songs before but I was in a really good place and writing quirky love songs. There's an energy in the songs, especially 'Million'. We'd written 'What A Time' after hearing everyone say that phrase so much. We wanted to write an anthem for escapism, basically, something that you can play in your bedroom."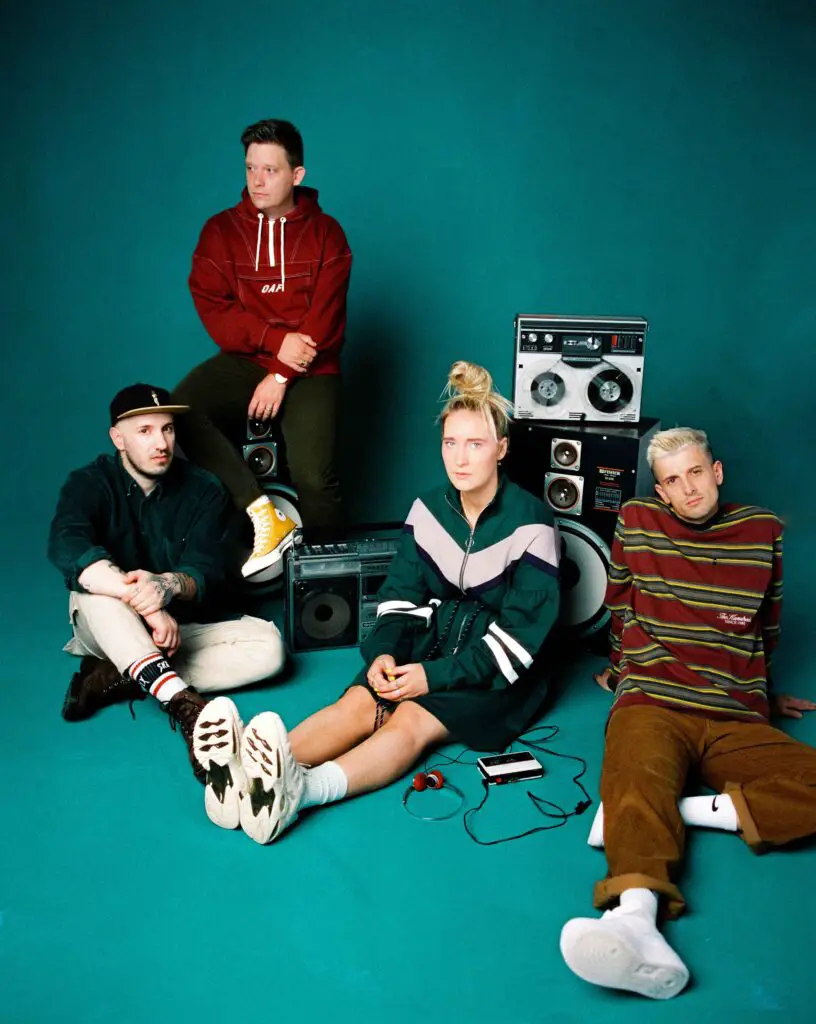 You've compared 'Weird Years' as a coming of age compilation. Explain?
"I'd started reading about the Saturn Return, this cosmic coming of age and with all these breakups, and everything going on it made me reassess my life, it's kind of like the moment where you're like, 'Oh, this is who I am supposed to be.' And I feel so blessed to have the outlet of writing music, and, I guess, that's what the concept of this whole album is."
Tell us about the track '92'?
"It's about real love and the video is about nostalgia, reflection and pays homage to childhood. The song '92' was one of the first songs we wrote when we were planning the album. It's the year that I was born, which is why I used my family home movies to create the video. We've still got two tracks from the EP to come which are probably my favourite tracks which I'm most excited about. Track, 'IRL' is a big anthem. It's the big pop song from the EP and very topical. It's very now. It's about trying to date in a situation like this and knowing if you've got chemistry with someone when you speak to them through a screen."
What about 'Finish Line'?
"'Finish Line' is just a song about mental health. It's having a conversation with a friend about dealing with your mental health. And that there's no quick fix, there's no finish line. But, you know, it's about the journey of progressing and things getting better."
How have you dealt with lockdown anxiety?
"Escapism. It's been much needed in recent months. No matter what's happened this year, everyone has felt alienated, low or heartbroken.
Music is an important treatment for lockdown anxiety. And I think it's important to talk about it if you have any sort of platform. The younger generation are far more comfortable and emotionally intelligent than any other generation but we need to continue this open conversation about mental health. We're taking leaps and bounds from where we were five years ago with it. And as a band, everyone has their ups and downs. Being in music and being a creative, we feel very deeply and we all suffer in some way from a mental illness. We are big supporters of mental health charity Mind."
How did you deal with missing the buzz from being on stage, how did you adjust?
"I have a lot of different creative outlets and I'm not a person who gets bored. We can't perform or tour and that brings a lot of joy to my life. I just needed to fill my life with other things so I'm writing – me and Jack (Wilson, from the band) have this amazing partnership and we've never really run out of ideas. It's a constant conversation.
And I did my yoga teacher training in January last year so I've been teaching yoga since the first lockdown, which has been nice and taken up a lot of my focus. I've also been getting commissions to draw people's pets. It started when I was bedridden when I got Covid. I haven't stopped since."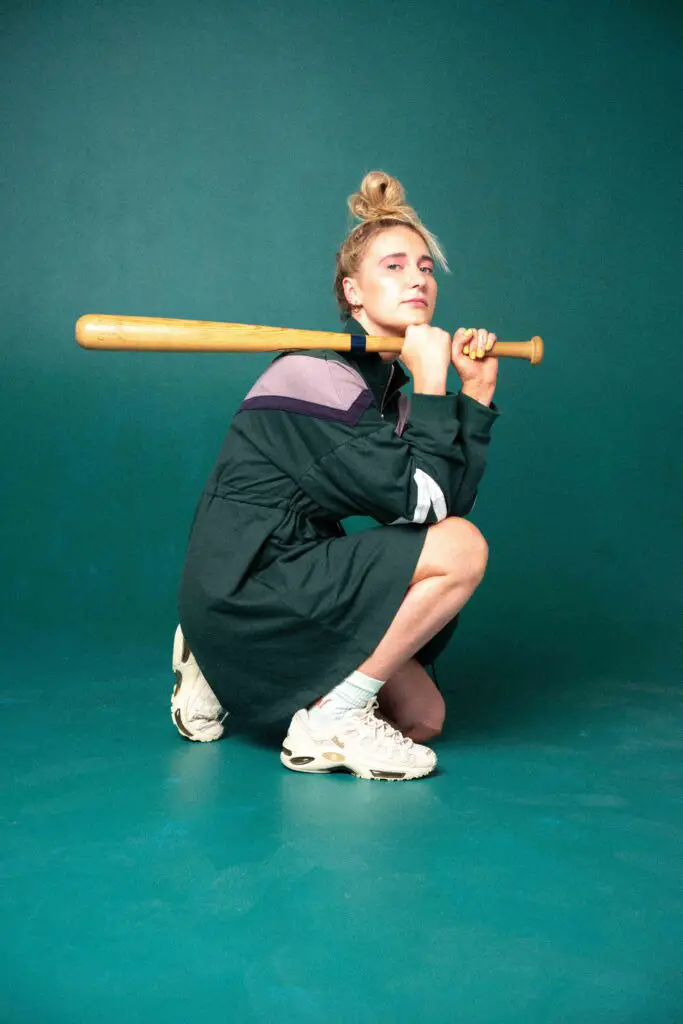 How annoying is it when the focus on the band is that you're a woman?
"I think it's becoming more normalised, but we are still referred to as a female-fronted band, instead of just a band. Why is it necessary to make a thing out of it? There were times when we'd turn up to a gig venue, and I'd walk in, and nine times out of 10, the promoter would think I was there to do to merch stand. Then they'd be like, 'Oh are you the singer? And I'm like, Well, yeah, but I also write the music.' I used to feel the need to justify myself, whereas now, it makes me laugh.
I think it's a really exciting time to be a woman. That being said, there's a lot of issues when it comes to cancel culture and dealing with keyboard warriors. There's a difference between feminism and standing up for ourselves and knowing who we are and knowing our worth. I don't agree with tearing other people down and unfortunately, I don't think cancel culture or keyboard warriors are going anywhere soon. Twitter has given every single person on this planet a platform to say whatever they want. And that is the world that we're living in – a lot of people's lives fall apart. It's so crazy that it can take one person to just fabricate or just say anything online about you – it doesn't matter if it's true or not – It's been said. I read Jon Ronson's book 'So You've Been Publicly Shamed' and it was shocking. Before social media, silly things would happen and people would make inappropriate jokes and you'd get a slap on the wrist. Now it's like you can make a dark joke that normally would get laughed away and you can lose your job and your whole life."
What can be done about trolling?
"What happened to Jesy Nelson from Little Mix was terrible. Poor Jesy. Although she had built that resilience and made that amazing documentary about it, which I thought was beautiful, she decided to step away for her sanity. It's pretty disgusting that people can be doing that to her, because if it wouldn't happen face to face.
These people are sat behind the keyboard, so they've got no face or identity and can type whatever they like. There is so much hate. Everyone is frustrated I actually fantasize about the internet breaking."
What's it going to be like when you play your first live gig back when things are safe again?
"Emotional. Everyone is trying to make the best of the situation and coming up with other ways of doing things for fans but gigs are gigs. And the first one back is going to be something special. It's going to be excitement and tears."
The E.P. 'Weird Years (Season 1)' is out on now.
Like what we do? Support The Forty-Five's original editorial with a monthly Patreon subscription. It gets you early access to our Cover Story and lots of other goodies – and crucially, helps fund our writers and photographers.
Become a Patron!