She's a trumpeter and a beat-maker. She's a band-leader and a DJ, who'd throw Mighty Boosh and Fast Show samples about jazz into her solo live sets. Emma-Jean Thackray makes music that draws as much from Miles Davis as it does from Madlib, combining beautiful harmonies, intricate percussion and a seriously solid low end. The Yorkshire-born adopted south Londoner independently-released her first EP 'Walrus' in 2016, was nominated for Jazz Album Of The Year in 2018 and released a 12" on Chicago label International Anthem. This Spring, she launched a label, Movementt, with Warp Records. The first EP 'Rain Dance' includes live sessions from her band alongside productions that use their improvised jams, reworked in the studio to create music with a tonne of forward motion as well as a touch of calming ASMR tingly sounds. "Everything I do is heavily focused on improvisation" she says. "Why? Because that's the pure shit."
Tell us about the manifesto behind your new label, Movementt.
Move the body, move the mind, move the soul. I want to make music that embodies all three. It's also about music that couldn't be made without the movement of people, whether that's the transatlantic slave trade or modern immigration or London being full of people from everywhere, this whole sonic mixing pot.
You played over 50 shows last year. What were the highlights and the lowlights?
The highlights are any time we're performing. Lowlights? Wellbeing goes out the window when you're touring. For a long-time I was OK with that – I can eat and sleep when I'm dead. [Producer and DJ] Ras G made me see the light. We spoke after he got ill, about six months before he died, and he said 'I've been through it. All that not taking care of yourself has consequences and I don't want that for you'.
You're classically trained. What's your top conservatoire show-off moment?
[Jazz improv legend] Keith Tippett was one of my teachers at The Royal Welsh. I was doing a lot of drugs. I was big into the free improv. I turned my trumpet around and starting singing and screaming into the bell. He stood up and started clapping. I thought that was a pretty funny high point.
And what producer culture props are you most proud of?
I was on the Red Bull Music Academy in 2016 and Theo Parrish was there. He had this pet name for me because I'd used the word 'epigenetic' so he called me $20 Word Girl. One night he was like '$20 Word Girl, let's jam'. It felt good that he trusted me to be in that space with him.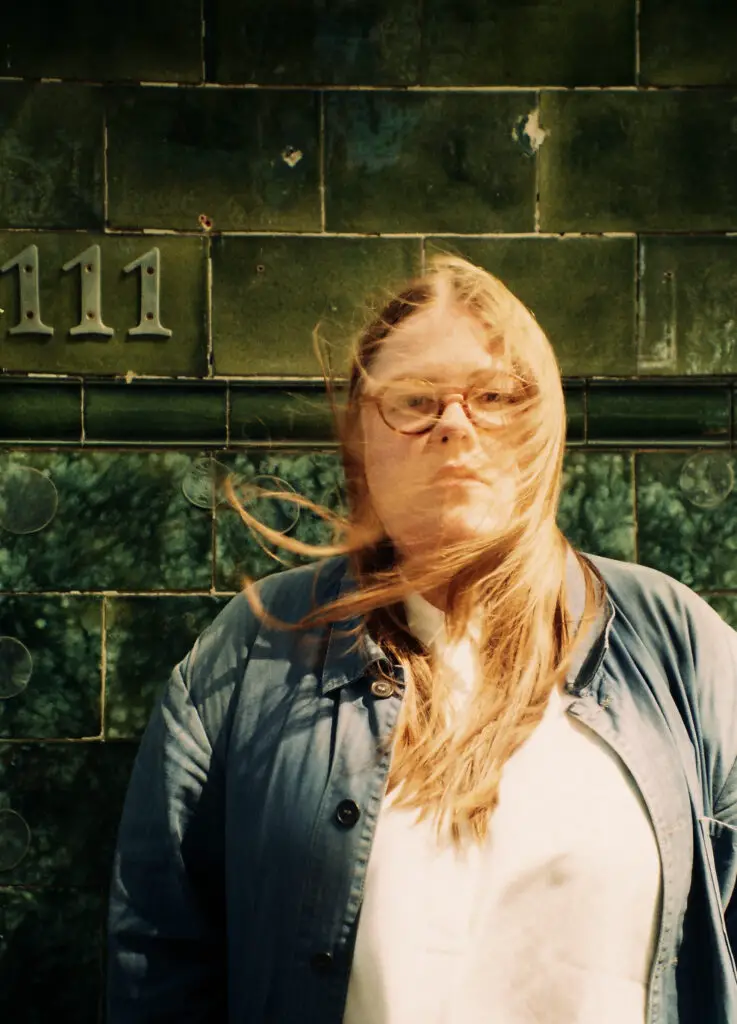 A lot of people still think of improv as jazz noodle. Why are they wrong?
Are they? I don't know if they are. Music is whatever you think it is.
How did samples from 1990s comedy series The Fast Show end up in your live set?
I like fucking with people. I like that hip-hop culture of skits and sampling films and TV shows. I'm not doing solo shows any more but I'd approach them like I was making a mixtape for the audience.
You were in a brass band until you were 19. What should we know about brass bands?
Brass bands were always in working class areas and quite often people learned their instruments through the brass band, not classes. They were social and pastoral centres of the towns and there's nothing like a lot of brass playing together. It's the most beautiful sound.
Why are record shops important to you?
Online the algorithms are so tailored to lead you down a certain path that it's hard to break out of that. The staff picks in a record shop you trust can set you off on another path. I often go to Sounds of the Universe [in Soho, London] even when I don't have any money just to chat to the people I know there. They become part of your circle.
Which other artists should we know about?
Angel Bat Dawid. She's the real shit. Cecil B Dyslexic is a rapper from Deptford and he's another truth-sayer. [Drummer] Seb Rochford's new project, 'Rose Golden Doorways' is informed by jazz but it's reverb-drenched, sludgy, ambient and really gritty.
You called one of your tunes 'Ley Lines'. What's a good conspiracy theory?
That the pyramids at Giza were power plants harnessing sound frequencies. That's interesting, even if you don't believe it, because it makes you think about how frequencies have an effect on your life.