"Making music for moderately melancholic people" is how Natia Chichinadze bills her purpose as CREAMS, over on Instagram. As snappy, six-word bios go, it serves as a particularly decent introduction to the oeuvre of the Tbilisi-based artist, which has so far revolved around mesmerisingly moody electronic-pop, playfully underpinned by a pitch-black sense of humour.
Take breakthrough single 'Die 4 You': originally released in September 2019, it overlays sinister, slow-burning synths with the disembodied shrieks of children, and finds the Georgian singer/producer scornfully mocking a lover for believing she'd ever sacrifice her needs for theirs. Listening to her deadpan vocal delivery, there's no disputing the power dynamic in the piece, a single-mindedness that also betrays the steely tenacity the 25-year-old has had to show to arrive at her current position.
The oldest of three siblings, Natia had no musical mentors growing up. Her parents' appreciation of music was casual at best, and there were no record stores in her hometown of Batumi – just one shop that stocked a limited section of cassette tapes. With nobody to guide her, she looked to album artwork for clues as to her tastes, subsequently investing in Slipknot's 'Vol. 3: (The Subliminal Verses)' and 'Encore' by Eminem at the tender age of eight. She's been as open-minded in her listening ever since, guided by "whatever sounds good and whatever evokes good feelings" rather than sticking rigidly to specific genres.
Natia laughs today, recalling her mum's bemusement at her early listening obsessions as well as at her excitement to attend music school from the age of 10, a post-Soviet educational initiative that was mandatory in Georgia at the time. "She was like, 'All the normal kids hate music school. Why do you want to go?!'"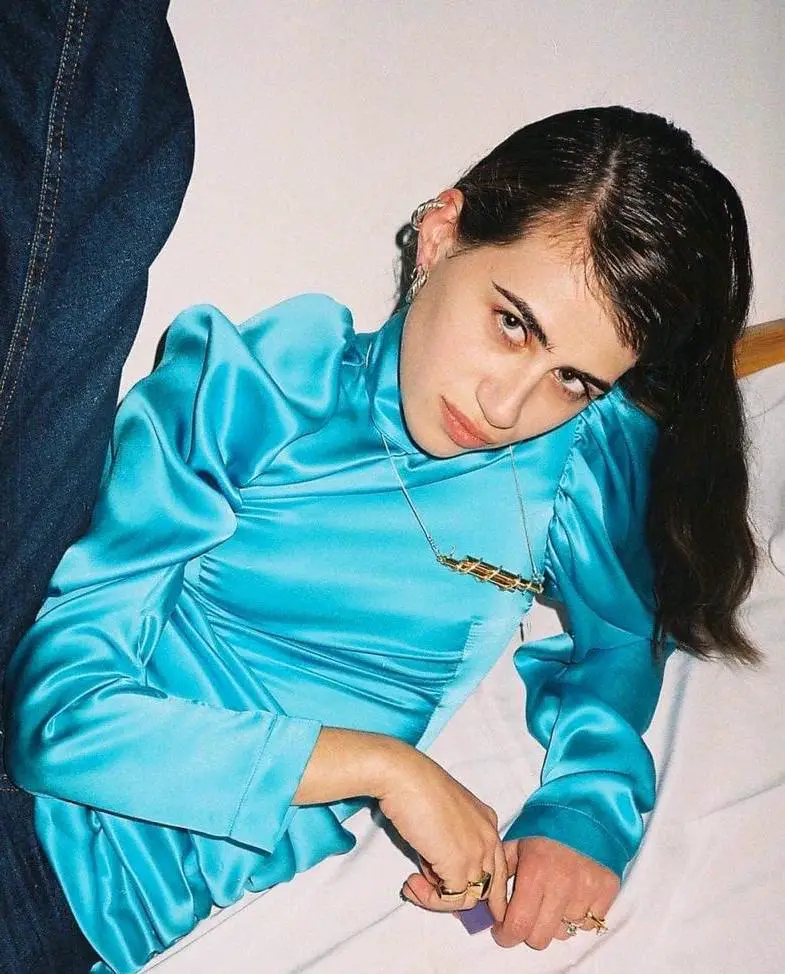 That early enthusiasm was almost knocked out of Natia by the rigidity of the curriculum, but she continued to nurture her passion outside of classes, discovering the catalogues of Björk and Patti Smith, and playing the underground clubs of Batumi in a trip-hop band. Even then, her parents tried to deter her from pursuing music any further, citing the financial instability of a career in the arts. Regardless, at 18 she moved to Tsiblisi to study Sound Engineering for a year, and ended up staying put, entranced by the stark contrast between the Georgian capital and her balmy hometown by the Black Sea.
"Tbilisi is gloomy and super noisy, and I love it," she grins surrounded by instruments, speaking from the bedroom studio she shares with several friends from all over the city. "Some of my friends are making noise music, some are making techno with modular synths – because everyone's into techno here – but I'm the only one who makes this type of music, in a more classic way, with a MIDI keyboard and stuff."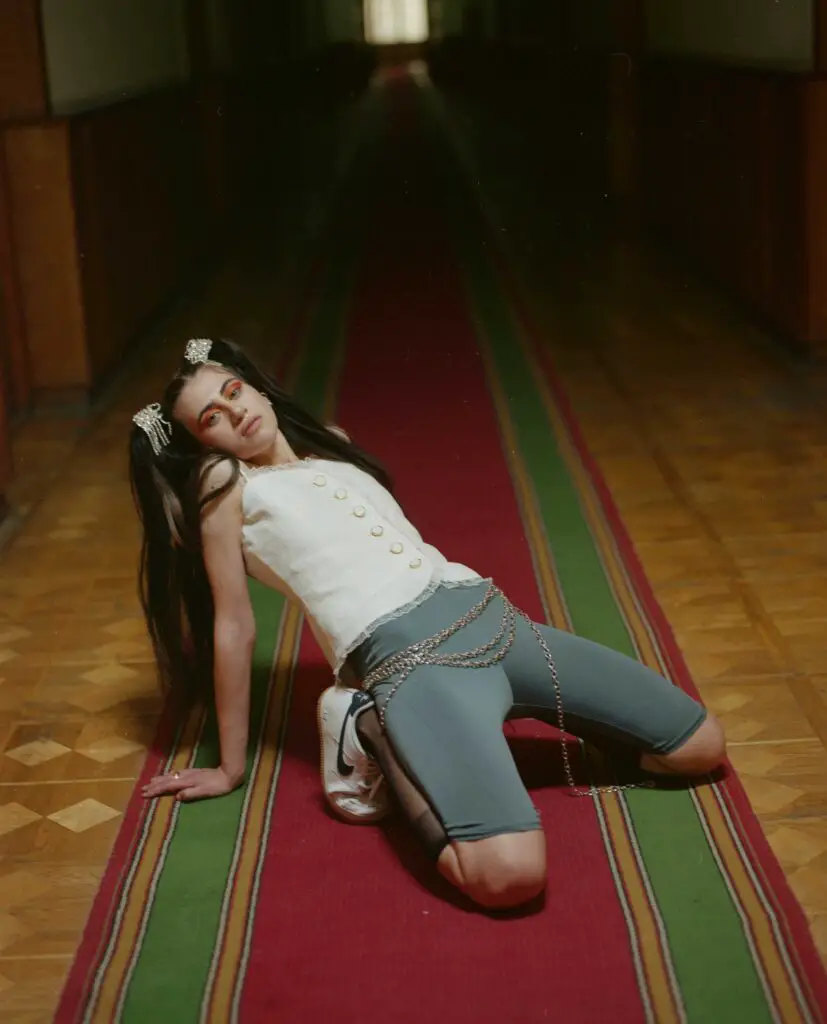 Natia describes her creative process as CREAMS as solitary by necessity, but through that isolation she's gleaned a deeper understanding of herself as someone that's outwardly upbeat, and privately more prone to brooding. "My music requires this absolute individuality," she insists. "When I know that somebody's listening to me I simply cannot do it the same way. It's like I have to torture myself. But sometimes you just need to face your problems, and music helps me to show people what I feel deep inside."
With February's four-song collection 'Sleep On Me', Natia invited listeners to immerse themselves in her creative world for the very first time, but refused to offer an easy route through her psyche. Disorienting with a frequently surreal stream of consciousness – which ranges from the almost Peaches-esque rap on the title-track to the taut interplay between sung and spoken sections in 'Run' – an undercurrent of violence and unease runs throughout the collection, echoing the simmering tensions in Tbilisi.
Natia insists the influence of politics on her writing is subconscious; a byproduct of the activism that is deeply embedded within Georgian society, as a result of the influence of religious conservatism on the State. But this atmosphere of dissidence certainly adds a steeliness to her compositions, which she describes as "grungey and edgy", and further accentuates with highly stylised visuals by her close friend and long-term collaborator Buba Bebosvhili.
Bebosvhili is already directing a short film to accompany her next EP, due in the summer. Natia is deliberately cagey with the specifics of the project today, but describes the music as "70% done" and having a "lighter vibe" potentially at odds with the minor key melodramatics on 'Sleep On Me'. Of course, it'll be interesting to see what Natia defines as "lighter": off the back of her debut EP, it's not unfair to suggest she views the divide between light and dark on a very different scale to most. And there are no plans to alter her Instagram bio just yet.
---
Like what we do? Support The Forty-Five's original editorial with a monthly Patreon subscription. It gets you early access to our Cover Story and lots of other goodies – and crucially, helps fund our writers and photographers.
Become a Patron!