'Emotion' by Carly Rae Jepsen is five years old and it has endured because it is the purest most shameless pop album of a decade, inspired by everything pop music has since become too afraid to be. A bold statement perhaps, but on release of the Canadian Queen's third record, it inspired the type of immediate adoration that Jepsen herself chases in her songwriting; most notably on 'Emotion'. It's a record that chased down every gloriously recognisable feeling of romance and managed to bottle it in a way that wasn't cheesy or routine. Jepsen made falling in love sound new again. 'Emotion' followed Jepsen's prior record, 'Kiss,' and its Goliath hit 'Call Me Maybe' and in many ways became her opportunity to reintroduce herself after such an unexpected universal success (the moreish candy of 'Call Me Maybe' has sold upwards of 18 million copies and in 2015 was the best selling single of the century by a female artist).
Instead of immediately heading to the studio to begin work on album three, Jepsen made her Broadway debut in Roger & Hammerstein's 'Cinderella'. She also found herself thereafter relocating to Los Angeles, and building a network of new collaborators including Dev Hynes, Ariel Rechtshaid (HAIM, Vampire Weekend) and Rostam Batmanglij (Vampire Weekend, Clairo). 'Emotion' contains cowriting from Sia, the Haim sisters, Greg Kurstin (Adele), and Swedish mastermind Shellback. Its making took in trips to Sweden, in which she met her match in songwriting perfectionism with a team of Scandi hitmakers. It was during one of the early Sweden trips that she first worked on the album's opening track 'Run Away With Me' and its introductory saxophone; an unforgettable start to such an unapologetically joyous album.
From her quarantine base of Los Angeles, Jepsen remembers the moment she knew the saxophone needed to kick the album off…
Carly Rae Jepsen: "When I have an opinion I have it and I hold onto it. I'm very particular. I was going to Sweden and they were playing me these great tracks and asking if I liked the bare bones of any of them to work on a topline [vocal]. 'Run Away With Me' was the third track they played and I stopped on it and said, 'OK, we haven't even written it yet but that Celtic saxophone is how I wanna open the album!' I knew it. We spent three days. Then fast-forward three more trips back and forth from Sweden to finish it off and it's one of my favourite songs that we've ever put out because it is so bold."
I read that a Cyndi Lauper concert you went to in Japan was a catalyst for making this record. How so?
"She was a huge influence on me. Cyndi's whole career! We don't have a tonne of examples of women in pop who have graduated to that class. 'Girls Just Wanna Have Fun' has a heart-on-the-sleeve element that's lacking [in pop]. Everyone is trying to play it so cool – trying not to have feelings. I thought: Why not embrace it? That's what makes us human. It's what makes us have blood and breathe! I wanted to not be afraid to go there. I had a real desire in my stomach to work out what it was that attracted me to pop music so much, and it wasn't necessarily in line with what I was hearing on the radio. It took time to be brave enough to not worry about following a fad or listen to things and try to copycat them. I wanted to find a world of my own. I didn't know if anyone would be interested in a world I would create. It blows my mind that five years later 'Emotion' is still talked about."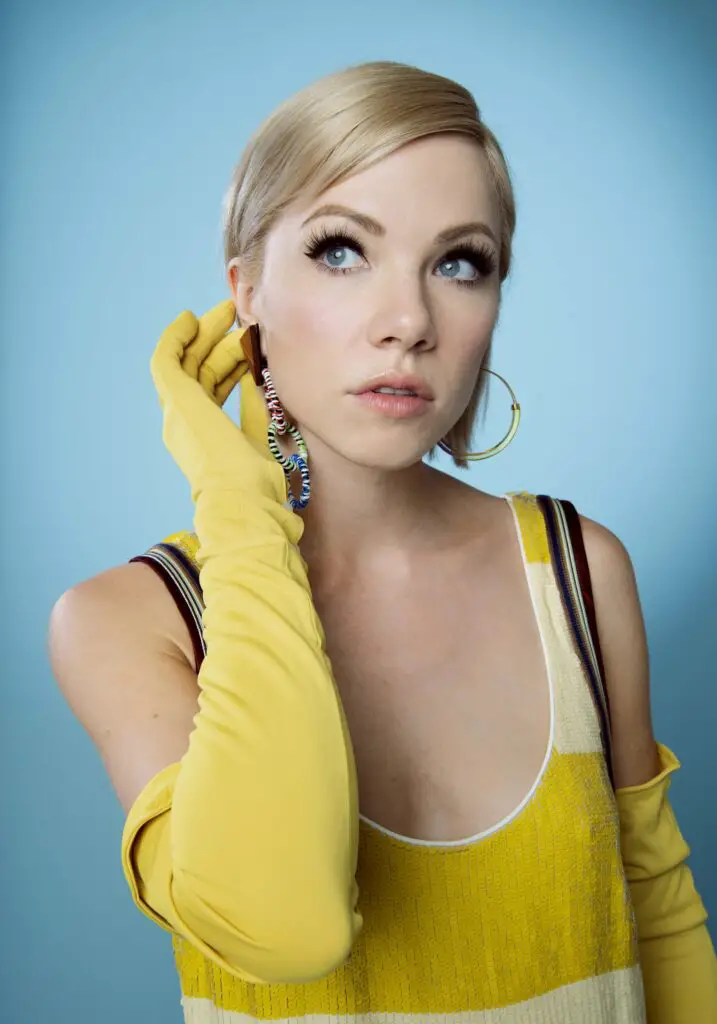 How much did being onstage in New York performing 'Cinderella' and embracing your fandom of musical theatre make you more willing to make such heart-on-sleeve pop?
"It's a weird timeline! When I look back at my little run on Broadway, it popped me out of the little bubble I was in in LA. It gave me perspective. My childhood was about musical theatre, and New York jazz clubs. I was the little nerd who did jazz covers. It brought so much joy to get back to the bones of what it was about music that brought me there in the first place. To work with such hardworking passionate people on the play was eye-opening. It was such a contradiction to be singing these ballads in falsetto and then go home and run to Prince records for exercise the next day. It was an odd cocktail of music and it inspired what I was making."
Did you feel like pop radio had lost some of its earnestness in the mid 2010s?
"It's about taste and it just wasn't really for me. It wasn't bad. I just wasn't attracted to it. I grew up with folk influences and I was all about storytelling songs; songs with longing and that yearning feeling. I felt like sometimes people [in pop radio] were laying it all out too easily. You go to so many sessions in LA where people are looking at the Top 10 and you get into a room and they want to make one hit mixed with another. It takes away the rush of what's exciting about writing. It felt too manufactured for my taste. So I looked elsewhere and I sought out collaborators like Dev Hynes. I was attracted to what they were doing because they were breaking the mould of what was popular versus what was unique."
This record presented you in a new way to the world after 'Call Me Maybe'. We learned more about your musical palette. Behind-the-scenes, did you have to prove yourself to collaborators and shed their preconceptions?
"Yes, it's funny. 'Emotion' was a reaction to the success. I was slightly uncomfortable with overnight fame. 'Call Me Maybe' took over in a way that no one ever expected. It changed my life in such a crazy way. So many pluses. But I knew deep down that I had a lot more I wanted to share musically. I remember very poignantly taking this long walk in New York with my longtime friend and collaborator Tavish Crowe [guitarist]. I expressed my biggest fear. It wasn't about being a one-hit wonder but more so that I had this burning desire to share more, and I talked to him about being afraid that people would only expect one thing. He said the perfect thing at the perfect time: 'Don't look at this as something you have to prove versus an opportunity to get to show.' He told me not to be afraid to delete the feelings, but to do what I want to do versus not what I'm told to do. I kept that as my mantra. Any time I swayed and thought people might not like it or get it, I went back to wanting to put out something that feels authentic. Putting out something that I didn't like, whether it worked or not, would lead to a very unhappy life."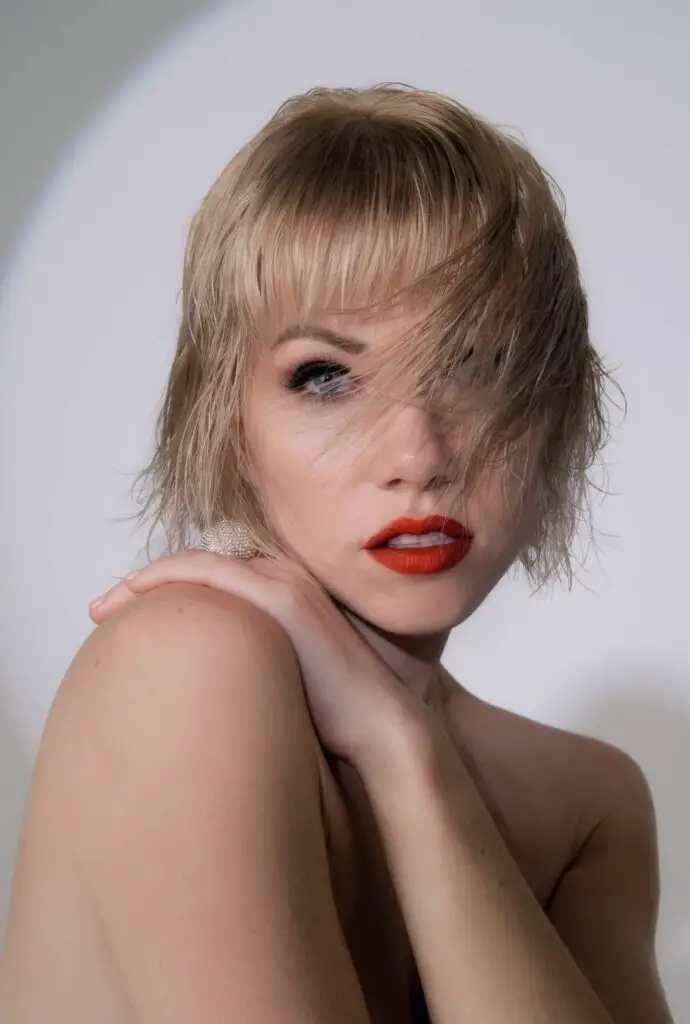 Did the wide-eyed insanity of making LA a home while you were recording 'Emotion' form part of the full-forced passion of this album?
"LA was a rude awakening, I'm not gonna lie. I don't even remember deciding to move to LA. The pace of my life was so fast at the time. I came down for one work trip, and that turned into my friends' parents having to forward the rest of my clothes because there was no time to fly back. All of a sudden I was living in an apartment, and I was flying all over the place. It was nuts. I was also newly recognisable. I had this theory that if I didn't wear makeup nobody would be able to know who I was. Apparently that wasn't true! I was being stalked left, right and centre. I was hit with something that I never got used to. LA is a city I've learned to love. That hasn't been overnight. It's about finding the people that make you connect. I met a lot of those friends through writing with people I was fans of. That's how I met Ariel Rechtshaid and Rostam. All of a sudden there's a community of like-minded thinkers and LA starts to look more pretty."
You played the Troubadour in LA for the 'Emotion' release night and Tom Hanks was upstairs dancing. Was that night life-changing? Did the release immediately feel different?
"Yes. I really had built myself up to have no expectations for anything. I didn't know if anyone would show up at all. I still feel that disbelief every time I play today. It's the gift of my life. That was a memorable night for me because it was the first time I had done anything like that. It was just a different thing all of a sudden, and the crowd sang all the words to all the songs. Like they sang track eight, and you wouldn't think anyone would have heard it. It was more than the single. It was a moment that I couldn't believe."
Arguably 'Emotion' presented you to the world as an album artist.
"Oh thank you. I'm a big lover of the album. I always have been. I respect that the first track is there for a reason. I don't skip around. I'm meticulous about the details and I take it very seriously."
Sequencing is clearly very important to you, and the reason for your two B-sides albums. The 'Emotion' B-sides album, which was released a year later in 2016, contained the song 'Cry', which is so good I couldn't believe it didn't make the original cut. Why didn't it?
"[Laughs]. You know, B-Sides was something that almost never came out because I got scared! I get in my own head. I called my A&R the night before release and I said, 'I know we got it all prepared but I just don't wanna do it.' And he was like, 'Car, don't do this! The world will respond!' And sure enough I let him convince me, and I'm proud. 'Cry' is a really good example of me at my most emo. It's nice to know that other people go to those places. It's allowed me the freedom to think that the scope of those feelings are ones that other people have felt before. I'm looking for connection. Tell me you've felt the same way at some point too. That's how I moved forward with 'Dedicated'. It's not too scary to say everything."
For [fourth studio album] 'Dedicated', you escaped the LA popwriting scene and freed yourself again. Was it paralysing following up 'Emotion,' considering its cultish following?
"It was a different kind of pressure from following up 'Call Me Maybe'. Mostly it was pressure I put on myself. We had a community now, and artistically I was craving to play with new sounds but I was asking how we feed this energy that's come this way. That was a lot to think about but I like feeling challenged. I was ready to work and to travel. I went to Nicaragua and to Sweden and wrote and wrote until I started to chip away at what was feeling exciting to me. 'Julian' was the first show disco song that I'd been talking about trying to write. I'd found the direction. The nerves and fear subsided after that."
This year you've put out the 'Dedicated' B-Sides, a collaboration with mxmtoon ('ok on your own') and a new one-off single 'Me And The Boys In The Band'. As a jazz fan in a pop world where Billie Eilish is arguably popularising the jazz vocal again, would you ever consider jazz as the next Jepsen direction?
"Thank god for Billie. Bless her. Jazz has been cool in my heart since I first discovered it. It's funny you say that because in this pandemic I'm supposed to be listening to all these references that I'm being sent while I'm figuring out what's next on the docket for the creative process. Every time I get my homework done I take a break and make dinner and I put on jazz music. My boyfriend's like, 'You do realise you just keep listening to jazz, right? Why don't you play with that?' I don't want to make a commitment to it yet but there's definitely elements of funk, R&B and jazz [in my writing] and I feel like the world is wide open in terms of pop and what that means and what you can play with sonically. It's such an exciting time to be an artist."
Finally, this year is so tumultuous and we've had so much thinking time and time to be passionate about new things. For you as a romantic wide-eyed human being, do you dream of different things now that everything's slow downed?
"Oh yes. It's been an adventure! I've definitely had different phases and I can't complain today. I've got into my groove with how to creative. I'm starting to have a few breakthroughs. I don't have any immediate plans for the next album, per se, but I'm chipping away at songwriting again and I'm thinking out loud about what the next album would sound and feel like. Everything that's going on is obviously horrible, but on a personal level I'm trying to figure out how to find the positives of this new normal. My girlfriend said something wise to me: 'Everyone in the world who is working on themselves and being better for the world should come out of this situation a slightly if not extremely changed version of themselves.' It is time for self-improvement. It starts there: What's going on, how can we be helpful, how can we be a gamechanger in our own way for the betterment of everybody? Also, it's a gift in a way. A gift of time that we would never normally take to be introspective and work on ourselves. Popping bubbles is very healthy."