As the lead-singer and sole-songwriter in Boy Pablo, Nicolas Muñoz makes the sort of sunny slacker-pop that seems totally at odds with his upbringing in one of Europe's rainiest cities. "I think it's a way to escape the mood we have when everything's grey," the 21-year-old chuckles in agreement today, speaking from a rental studio in his hometown of Bergen. Though there's no doubt his Latin-American heritage plays a significant role in the band's balmy sound too.
Born in Norway to Chilean parents who emigrated in the late 80s to escape Pinochet's totalitarian regime, Muñoz's formative musical education was characterised as much by 1970s New Wave Latin music as it was by bands like Green Day, Blink 182 and the Beatles. He founded Boy Pablo in his senior year of music school, roping in class mates to accompany him for a one-off live performance but who then remained in the band. Not long after, their wistful 2017 single 'Everytime' went viral on YouTube, and two mixtapes later they're now poised to share their long-awaited debut.
Featuring production from Muñoz's older brother Esteban and his brother-in-law Erik Thorsheim, 'Wachito Rico' is a 13-track concept album, examining the rise and fall of a romantic relationship through the eyes of the titular narrator. Turns out its release could scarcely be better timed: these laidback melodies seem purpose-designed to provide some much needed Vitamin D during the dark winter months.
Here Muñoz gets us up to speed on the Boy Pablo story so far, and discusses how Tyler, The Creator, therapy and feelings of "romantic desperation" all helped inspire 'Wachito Rico'.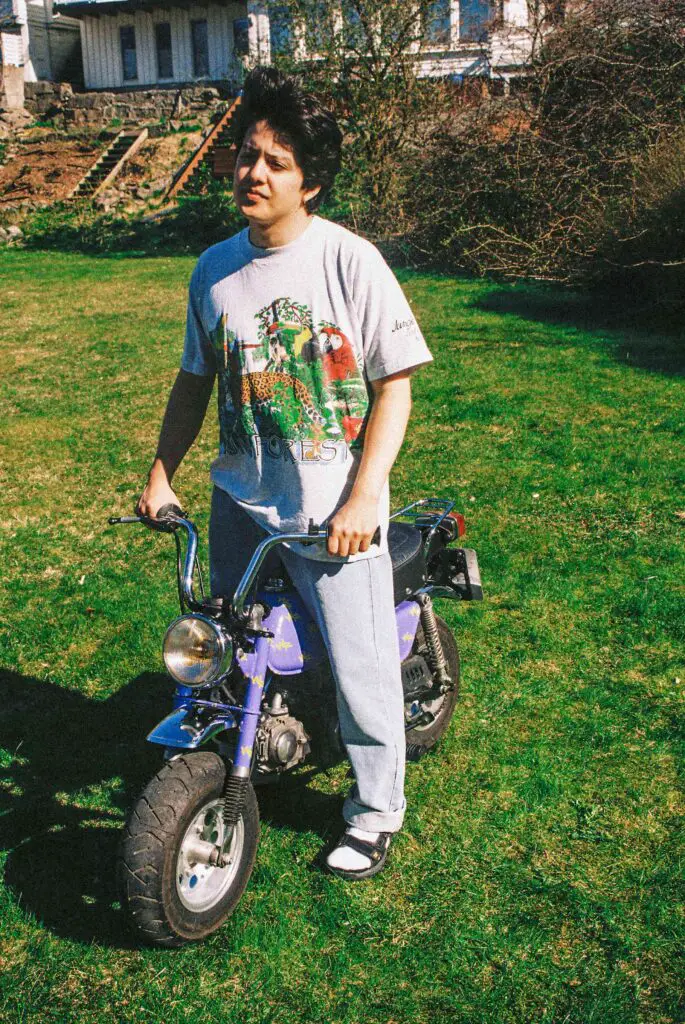 Do you think Boy Pablo stand out on the scene in Bergen?
Kind of. I mean, I don't want to sound arrogant, but I don't feel like I see a lot of indie bands or indie artists nowadays here in Bergen. It's mostly rock or rap or jazz. For me there are two really, really good artists who inspired me a lot in my teenage years: Sondre Lerche, and this other band called Young Dreams. Those are the OGs of Bergen music.
We have a festival here called Vill Vill Vest [Wild Wild West] too, and it's cool because it's a showcase festival so there's only new bands from Norway playing. I played that festival in 2016, and it was a chance for me to show the music industry in Norway what Pablo was all about.
Shortly after that, you famously went viral with your video for 'Everytime'. How was it becoming famous overnight?
I don't think I got how big it was at first. Obviously, when I heard I got three million views on the video, it was like, "Yeah, wow – that's crazy." But then, what does that even mean? Obviously it puts some pressure on you, but the pressure was really the pressure we put on ourselves because we really wanted to keep that momentum up.
And there was a lot of interest from major labels but we tried to keep our cool and not rush into anything, because we felt that every time someone came up with an offer it seemed like they wanted to take our creative freedom from us. So we decided not to say yes to anyone and started our own label last year, 777 Music.
Off the back of 'Everytime' you were booked for Coachella in 2019. Did it live up to the hype?
Our show was crazy. I think the capacity of the venue was 4,000 and we filled that up and there were people standing outside too. I regret one thing, and that is that we didn't prepare ourselves for that concert. We went into that first weekend almost as if it was a regular concert we would do anywhere else, and we played so bad. (Laughs) The only thing that I think people liked was that we were really energetic and super stoked to be there. But the second weekend was a lot better.
Lyrically, your songs have a really romantic, nostalgic feel. Is that an extension of who you are in real life?
Yeah. I would say as a kid, at least, I was very sensitive, and easily insulted. And I think maybe I'm a little bit emotional now, too. But that romantic thing comes from listening to a lot of Latin music, a lot of which explores that feeling of romantic desperation. I really like that feeling, I don't know why.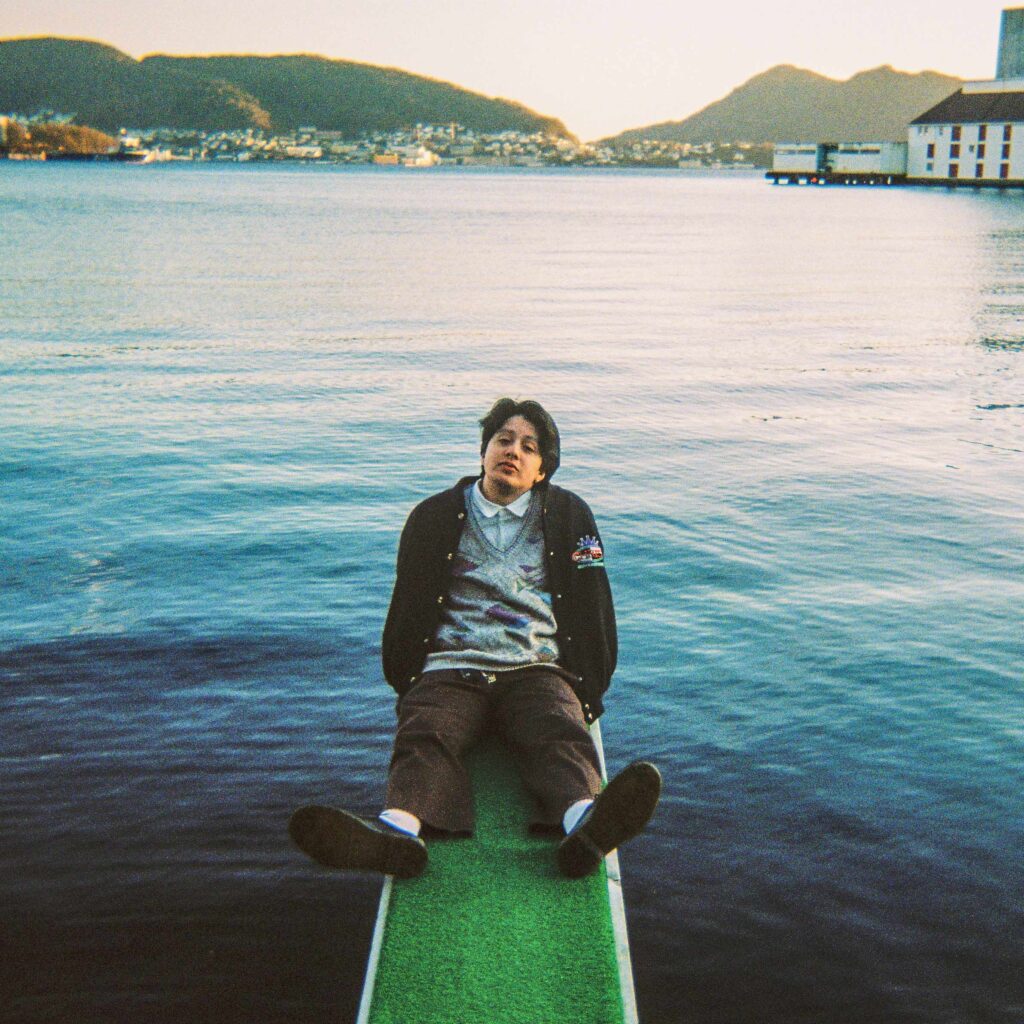 Can you explain the Wachito Rico to us?
So Wachito Rico is a character I've made for this album, and who I play in the music videos. It translates as "handsome boy." (Laughs) I think that's funny. So from start to finish, I tried to make the album the story of Wachito Rico's love life. It begins with an innocent, "I like you, do you like me?" thing, develops into "Should we be together?", and ends with an open ending, like, "OK, what's next?"
I really admire people who can do [concept albums], like the Beatles on 'Sgt. Pepper's Lonely Hearts Club Band' or Tyler, The Creator with 'Igor', so I tried to do it myself. I thought it was really hard, but I'm really happy with what I've made. Also, we tried to tell a story through the music videos of the singles. And I didn't pick out the singles based on what would work on the radio, in terms of the hits and stuff; it's based on how the music videos would fit together in terms of the story.
Did you use the concept as a vehicle for you to explore different ideas, outside of your own experience?
Kind of. Really, I made that alter-ego to distract from the fact that [the album's] really about me. All the songs are about my life and my personal experiences, but I thought it was way more fun to make an alter-ego of it. (Laughs)
The song 'Rest Up' tackles anxiety. Is that something you've suffered with for long?
These last three years, yeah. Actually, right before the 'Everytime' video blew up, in May 2017. And these last couple of years I haven't been sleeping so good. It's very weird but I have a lot of good people around me that help me with that and support me on a daily basis.
And the process of talking to others can really help with anxiety, right?
Definitely. It really helped me when I first started talking to my girlfriend and my brother about this. They were like, "You should talk to a therapist about this," and I was really hesitant about that because it seemed so scary. But it shouldn't be; it should be a good thing. I think everyone should go to a therapist at some point, because we all struggle with a lot of things and maybe [suppressing that] does more to you than you know.
Finally, how do you envisage people enjoying 'Wachito Rico'?
Listen to it on vinyl. Really, I would recommend that, because the sound is so beautiful. Listen to it in a place where you can both sit down and relax with a cup of coffee, but also have room so you can dance. Because you can really chill and cry or be happy to the album, but also really dance your ass off as well.